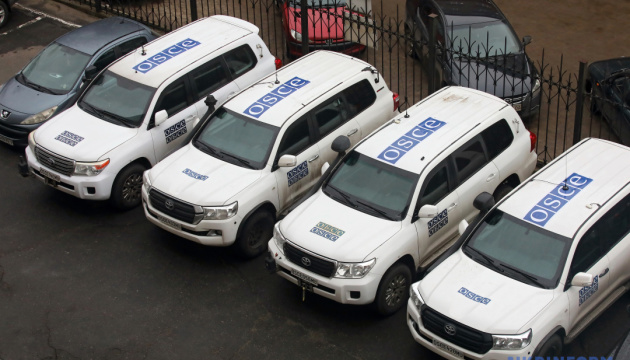 OSCE Monitoring Mission leaving Ukraine
All remaining members of the OSCE Special Monitoring Mission are now leaving Ukraine.
This is stated in the OSCE SMM report, seen by Ukrinform.
It is noted that the Mission received reports of damage to the SMM premises in Mariupol as a result of shelling.
"The process of temporary evacuation of all international mission members is nearly complete. The last remaining group – the Chief Monitor and senior management team – will now leave Ukraine," the OSCE said.
The relocation of national mission members formerly stationed in Kramatorsk and Sievierodonetsk continues while the relocation of those formerly stationed in Mariupol is still pending due to security concerns.
Another convoy of national mission members from Kyiv has started its movement out of the capital.
Russia has been waging a war of aggression against Ukraine since February 24. Russian troops violate the laws and customs of war, firing on civilians, including with proscribed weapons, using civilians as "human shields," and so on.
Ukraine has filed a lawsuit against the Russian Federation with the UN International Court in The Hague.
ICC Prosecutor Karim Khan has initiated a full-fledged investigation into the situation in Ukraine.