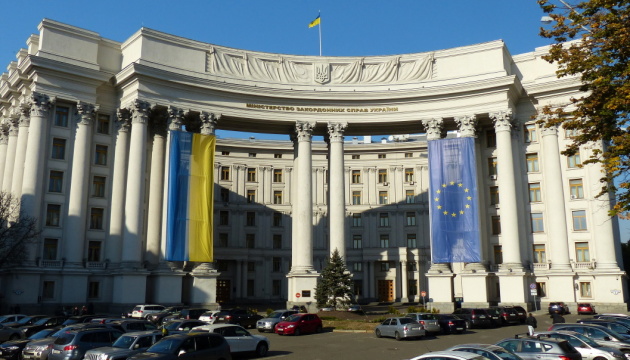 MFA: Monaco to impose sanctions on Russian elite
Monaco will impose sanctions identical to EU restrictions on the Russian elite.
"Monaco, loved by Russia's super-wealthy, will deal a blow to Russian elite and impose sanctions identical to EU restrictions," Oleh Nikolenko, Spokesperson of the Ministry of Foreign Affairs of Ukraine, posted on Facebook.
He notes that Russia's international isolation is intensifying and those countries, which have previously maintained neutrality, are currently fighting against the Russian invaders along with Ukrainians.
In particular, Asia, which has previously taken a cautious stance, is also joining the anti-Putin coalition. Singapore imposes restrictions that include export controls, sanctions against Russian banks, termination of flights.
The MFA spokesman also noted that our partners were inflicting devastating damage to the Central Bank of Russia.
Canada announced its intention to suspend oil imports from Russia.
As reported, the anti-Putin coalition in support of Ukraine has begun preparations for a fourth package of sanctions against Russia. The new sanctions package will include the expulsion of some Russian diplomats, further tightening of sanctions against the banking system and Putin's entourage.
In addition, the EU is considering the creation of a so-called "register of Russian corrupt officials, which will include both government officials and businessmen close to the Kremlin who will not be able to have financial relations or do business with the civilized world.
ol