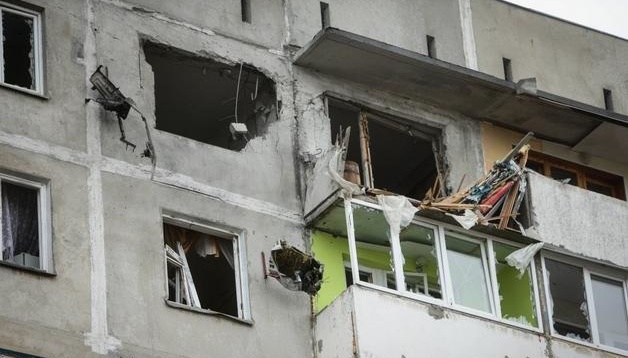 Over 500,000 refugees flee war in Ukraine, displacing another 160,000 within country
Russia's armed aggression has already caused a refugee flow of over 500,000 from Ukraine, while at least 160,000 have become internally displaced persons (IDPs).
This was stated on Monday by Deputy Secretary General of the Organization for Humanitarian Affairs Martin Griffiths during a meeting of the UN Security Council, Ukrinform's correspondent reports.
Families get separated, lose each other, while the elderly and the disabled get trapped, so the picture is really bleak, the secretary general.
He also quoted data from the Office of the UN High Commissioner for Human Rights on victims in the Russia-Ukraine war. In particular, as of yesterday, at least 406 civilians were injured and 102 – killed, according to confirmed data.
"The real data can be much higher, as a large number of other victims have not yet been confirmed," he added.
In this regard, the UN Deputy Secretary General called on Russia to cease its armed attack on Ukraine and comply with the requirements of international humanitarian law.
As reported, the UN Security Council has met at New York headquarters on Monday to discuss the humanitarian crisis caused by Russia's aggression against Ukraine.