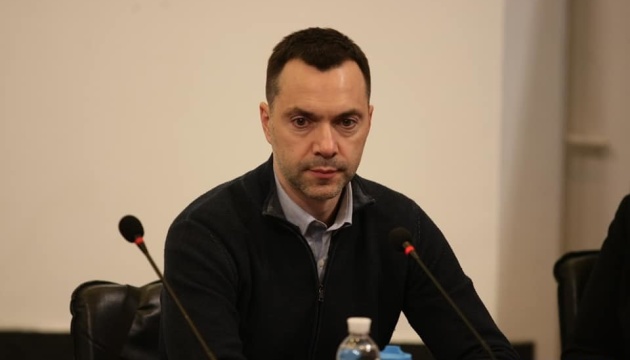 Ukrainian delegation demands Russia withdraw its troops, including from Crimea, Donbas - Arestovych
The Ukrainian delegation has demanded at its talks with Russia in Belarus that Russia withdraw all its troops from Ukraine, including from Crimea and certain districts of the Donetsk and Luhansk regions.
Oleksiy Arestovych, a freelance adviser to the head of the Ukrainian President's Office, announced this on the Current Time TV channel, according to an Ukrinform correspondent.
"Our conditions are clear. We can't say specifically now, but this is a ceasefire and the withdrawal of all Russian troops. We are talking about Donbas and Crimea. All troops should leave Ukraine! We will bury everyone anyway, so it's better to leave voluntarily," he said.
Ukrainian President Volodymyr Zelensky announced on February 27 that he had a call with Alexander Lukashenko. They agreed that the Ukrainian delegation will meet with the Russian delegation without any preconditions on the Ukrainian-Belarusian border, near the Prypiat River.
Lukashenko vowed to ensure that "all planes, helicopters and missiles stationed on Belarusian territory remain on the ground at the time of the Ukrainian delegation's travel, talks and return."
On February 24, Russian President Vladimir Putin announced the beginning of a Russian invasion of Ukraine.
Martial law was imposed in Ukraine and general mobilization was declared.