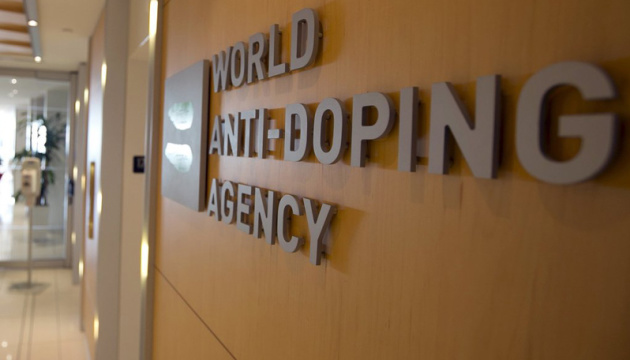 Anti-doping watchdog extends Russia sanctions
The World Anti-Doping Agency (WADA) extended the sanctions earlier imposed on Russia over non-compliance with the Anti-Doping Code.
The decision was made following the meeting in Shanghai, Ukrinform reports with reference to the WADA statement.
As noted, the Russian Anti-Doping Agency (RUSADA) has not eliminated non-conformities in national legislation failing to meet the criteria of the World Anti-Doping Code, revealed during a virtual audit in September 2022. Thus, the sanctions imposed earlier shall remain in force.
" Until all the reinstatement conditions are met, RUSADA cannot be considered for reinstatement. In addition, RUSADA will not be eligible for reinstatement under the Court of Arbitration for Sport's Award until the non-conformity related to its national legislation is resolved," the statement said.
RUSADA can appeal this decision within 21 days after receiving the official notification.
As reported, the Lausanne-based Court of Arbitration for Sport in December 2020 stripped RUSADA of its Anti-Doping Code compliance status. According to the CAS ruling, until December 2022, Russian athletes were deprived of the opportunity to perform under the flag and anthem of their home country at international competitions. Russia was banned for two years from applying to host the Olympic and Paralympic Games, as well as World Championships.
RUSADA was declared non-compliant with the WADA Code in November 2015 following a doping scandal in Russian athletics. In December 2016, a report by WADA expert Richard McLaren was published exposing the massive use of doping substances by Russian athletes.
Sanctions against RUSADA, introduced in November 2015, were lifted in September 2018, with the condition that WADA be given full access to the data of the relevant Russian lab by the end of December.
In December 2019, the WADA executive committee recognized RUSADA as non-compliant with the organization's Code, and also imposed a number of sanctions on Russian sports: for four years, it banned Russian athletes performing under the Russian flag from major international competitions, prohibited the holding of major tournaments on Russian soil, expelled Russian officials from international federations, and forbade them to attend competitions.