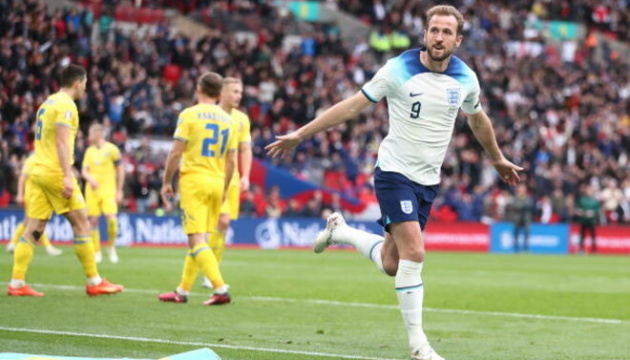 Euro 2024 qualifiers: England seal 2:0 win over Ukraine at Wembley
Ukraine lost their opening away match in Group C of the Euro 2024 qualification, having conceded two goals to England and failing to score any.
That's according to Ukrinform.
Harry Kane came with the opener on 37th and Bukayo Saka sealed the win over the Blue and Yellow squad on 40th.
In another match within Group C, which starts at 21:45, Malta are playing Italy.
Tournament standings: England - 6 points (after 2 games), North Macedonia - 3 (1), Italy - 0 (1), Malta - 0 (1), and Ukraine - 0 (1).
The Ukrainians will play their next matches in North Macedonia (June 16) and Malta (June 19).
As reported, in the first round, Italy lost to England (1:2), while North Macedonia beat Malta (2:1).
The final stage of Euro 2024 will take place in Germany from June 14 to July 14.
Photo: Getty Images/Global Images Ukraine.