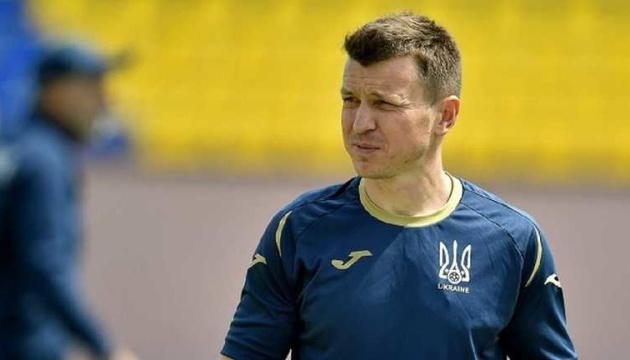 Rotan appointed acting manager of Ukraine's national football team
The executive committee of the Ukrainian Association of Football has officially appointed Ruslan Rotan as acting head coach of Ukraine's national football team on the proposal of the UAF's committee of national teams.
The contract with Rotan, 41, who currently serves as head coach of Ukraine's youth national team, will be valid until the contract with Serhiy Rebrov enters into force. The UAF's administration is conducting negotiations with Rebrov on behalf of the executive committee, Ukrinform reports.
The UAF's executive committee accepted the proposal by the committee of national teams to hold negotiations with Rebrov regarding his appointment as Ukraine manager and the conclusion of a contract with him until July 30, 2024, with the possibility of its extension by mutual agreement until July 30, 2026.
Photo: uaf.ua