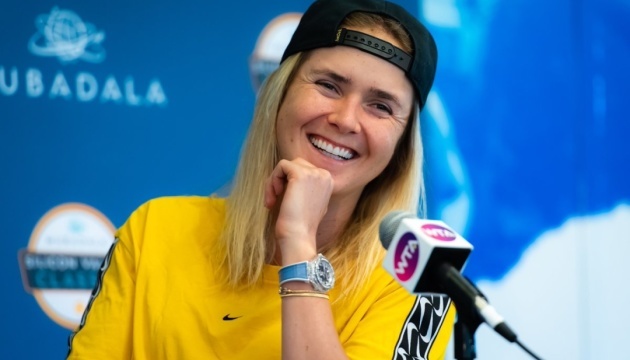 Svitolina: My goal is to get Olympic medal
World No. 6 Elina Svitolina has said she intends to win an Olympic medal, according to the official website of the International Tennis Federation (ITF).
"Olympics for me is always an important event and I'm extremely proud to represent Ukraine. All the time when we have Olympic year, I look forward to that and I try to prepare as best as I can. For me, it's very special when I play for my country. The goal, for me, is to get that Olympic medal," the best Ukrainian tennis player said.
"I'll do my best to prepare well and be ready for that. For my country, Olympics is a big thing. They really support you unbelievably when the athletes are competing in the Olympics, so it's very special for Ukraine and I definitely will do my best to prepare to get that medal," Svitolina said.
Dayana Yastremska and the Kichenok sisters will also play for Ukraine at the Olympics in Tokyo. Marta Kostyuk pulled out of the tournament due to injury.
The Olympic Tennis Event will be held from July 24 to August 1.
Photo: wtatennis.com