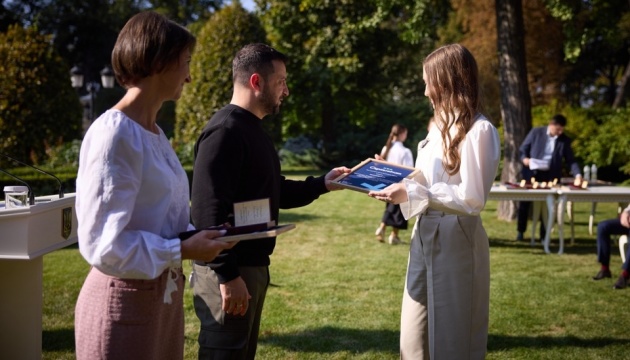 Zelensky awards teachers and Olympiad winners
President of Ukraine Volodymyr Zelensky presented state awards to educators ahead of the upcoming Day of Education Workers, as well as certificates for the President's Prize to the winners of international student Olympiads and their mentors.
According to the president's press service, Zelensky said that this year, the professional day of educators is very special as it coincides with the Day of Defenders of Ukraine and the Protection of the Mother of God, which gives it a profound meaning.
"The principled stance of a warrior is almost always an extension of the principles of your family and your teacher. Any opportunities a state provides are always a reflection of the knowledge and talents of its people and their ability to realize these talents. What people defend: light or darkness, decency or evil, life or captivity – it's all what they learned and were taught. It can be taught remotely or in person, but it must always be sincere; otherwise, it simply won't work," the President said, addressing educators.
According to him, from educators, be it a caregiver, teacher, lecturer, or mentor, people gain more than just knowledge and skills at various stages of their lives; they acquire character, principles, and values.
"Many of us were fortunate with teachers. Ukraine was fortunate to have educators like you – teachers, caregivers, lecturers, and mentors. We all see what you can do when we see what Ukraine can do – our people, our defenders," Zelensky said.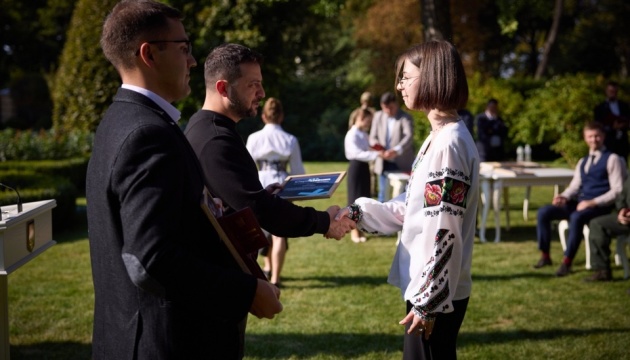 The President of Ukraine expressed gratitude to everyone present and to all Ukrainian educators and other education professionals for teaching children to be humane, educated, and brave, and thus, Ukrainians, despite everything and under any circumstances, even during air raid alerts.
In 2023, in the conditions of war, Ukrainian school teams participated in seven international student Olympiads in mathematics, physics, chemistry, biology, astronomy and astrophysics, geography, and informatics, winning 28 medals of various categories: one gold, seven silver, and 20 bronze.
The Day of Education Workers, or Teacher's Day - a professional holiday of education workers of Ukraine - is celebrated annually on the first Sunday of October.