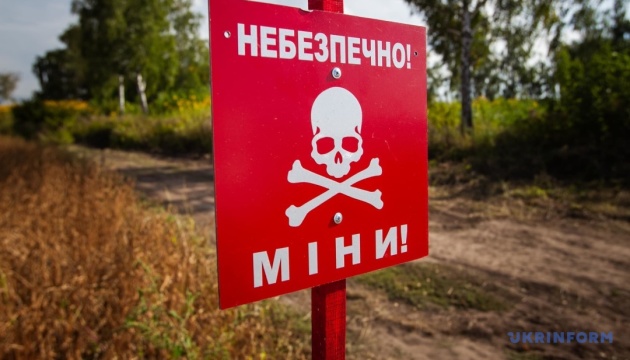 Switzerland allocates CHF 100M for humanitarian demining in Ukraine
The Swiss Federal Council has approved a package of 100 million Swiss francs (almost $110 million) to demine civilian and agricultural areas in Ukraine and help rebuild the country.
The Swiss government said this in a press release, Ukrinform reports.
"A total of CHF 100 million will be earmarked for humanitarian demining between 2024 and 2027, funded in equal parts by the DDPS [Department of Defense, Civil Protection, and Sport] and the FDFA [Federal Department of Foreign Affairs]," the government said.
According to the statement, Switzerland is already involved in humanitarian mine action in Ukraine.
"A total of CHF 15.2 million was allocated for 2022 and 2023, specifically for the FDFA's support of GICHD [Geneva International Centre for Humanitarian Demining] and FSD operations," the government added.
With the additional CHF 100 million package, Switzerland will be able to step up the demining work carried out by the FSD and other demining operators, provide equipment and training for Ukrainian deminers, support the government in its efforts to coordinate this herculean undertaking and explore innovative solutions.
Projects will be selected on the basis of evolving needs on the ground and the capacities of various humanitarian demining operators, with oversight provided by the Swiss Embassy in Kyiv.
Some 174,000 square meters of land remain potentially mined in Ukraine, not including temporarily occupied areas.