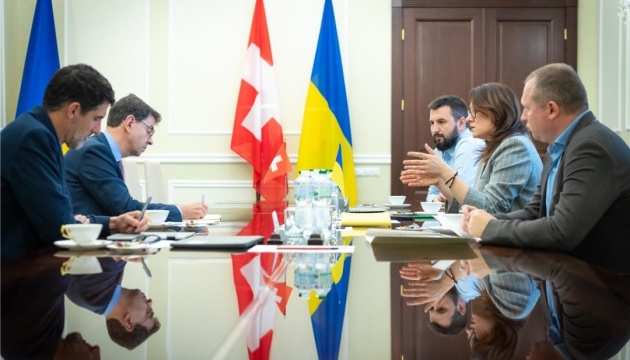 Mine clearance, recovery: Ukraine hopes to strengthen cooperation with Switzerland
Ukraine and Switzerland have discussed humanitarian demining, the participation of Swiss companies in Ukraine's recovery and the strengthening of economic cooperation.
That's according to the press service of the Ministry of Economy of Ukraine, Ukrinform reports.
"We hope to strengthen cooperation with Switzerland in a number of areas. First and foremost, this is the area of humanitarian demining, in which Switzerland plays a leading role in the world. This is participation in recovery projects. Undoubtedly, Ukraine is interested in investments and joint projects of Swiss and Ukrainian businesses, strengthening of economic and trade cooperation," said First Deputy Prime Minister of Ukraine, Minister of Economy Yulia Svyrydenko.
During the meeting, the parties discussed topical issues of humanitarian demining. Svyrydenko said Ukraine was currently completing the preparation of the working wording of the National Mine Action Strategy. The project will be presented during a major event on humanitarian demining, which will soon take place in Ukraine.
The Ministry of Economy also spoke about the current state of survey and clearance of Ukrainian lands, the available capabilities of mine clearing operators and the need for equipment, machinery, qualified bomb disposal experts, etc. Currently, Ukraine is intensively working with partners on contracting the necessary equipment. Moreover, Ukraine is interested not only in the supply of, for example, mine-clearing vehicles, but also in the localization of their production in Ukraine.
During the meeting, the parties exchanged views on the efforts that the governments of the two countries should make to promote contacts between Ukrainian and Swiss businesses, and to strengthen economic cooperation between the countries.
Photo: Ministry of Economy of Ukraine