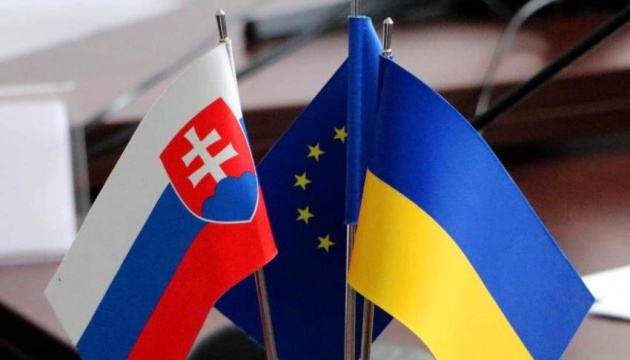 Slovakia shelters almost 400,000 Ukrainians - Ombudsman
Almost 400,000 Ukrainian citizens have received temporary shelter in Slovakia.
This was announced by the Verkhovna Rada Commissioner for Human Rights, Dmytro Lubinets, following a meeting with Róbert Dobrovodský, Slovakia's public rights defender, reports Ukrinform.
"I thanked Ukraine for its support and for the temporary shelter in Slovakia for almost 400,000 Ukrainian refugees. I also said I was monitoring the activities of the Ukrainian authorities to ensure the rights of all national minorities, including Slovaks living in Ukraine, so that they have the opportunity to enjoy all their rights and freedoms," the ombudsman noted.
Lubinets and Dobrovodský agreed on information exchange and further cooperation. The Ukrainian Ombudsman invited the Slovakian public rights defender to join the online conference of ombudsmen within the framework of the Second Parliamentary Summit of the Crimea Platform.
In addition, Lubinets said that at a meeting with the head of the Advisory Committee of the Framework Convention for the Protection of National Minorities, Petra Roter, he spoke about the situation of national communities in the occupied territories and presented the "Research on the situation of national communities and indigenous peoples in the Territories of Ukraine", complied jointly with the Council of Europe.
As Ukrinform reported earlier, referring to the Ministry for Reintegration, there are about 4 million Ukrainian citizens currently living in Europe.