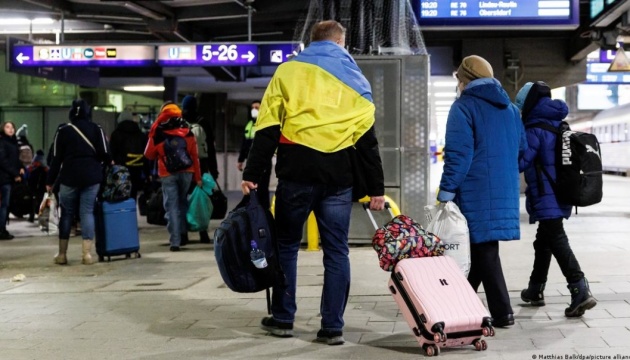 More than 1 million Ukrainian refugees officially registered in Germany
As many as 1.068 million asylum seekers from Ukraine are officially registered in Germany.
German Interior Ministry spokesman Maximilian Kall said this at a briefing in Berlin on Monday, September 25, Ukrinform reports.
"As of December 31, 2022, there were 1,045,815 people in Germany who fled to Germany from Russia's war of aggression against Ukraine. At the beginning of September this year, we were at the level of 1.086 million," he said.
These people are registered in the Central Register of Foreigners, Kall said.
At the same time, 200,000 people who left Germany have been excluded from the register in recent months.
Kall recalled that Russia's war against Ukraine had caused the largest flow of refugees in Europe after World War II in a short period. At its peak, in March-April last year, 15,000-16,000 Ukrainians were recorded at the Berlin railway station every day.
The spokesman also recalled that the terms of protection for Ukrainians have been extended several times and are to be extended again in the coming days.