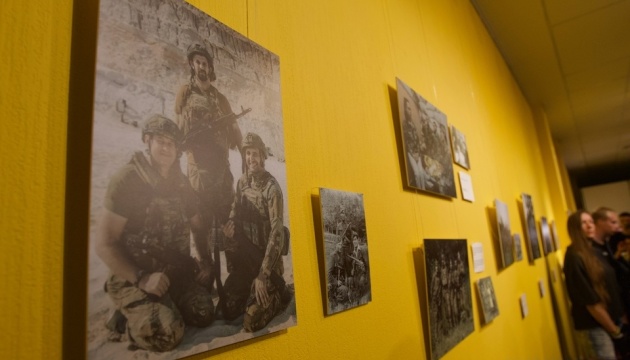 In Storms of Steel: Photographs of battles from near Bakhmut displayed in Kyiv
The exhibition titled In Storms of Steel has opened in the Kyiv History Museum. It displays the photographs taken during active hostilities in the Bakhmut direction.
About 200 people were present at the opening ceremony, including the military, an Ukrinform correspondent reports.
"We have long been looking for a name and wanted it to be unusual. We remembered Jünger's book In Stahlgewittern [In Storms of Steel – Ed.] and realized that it overlaps a lot with what the defenders are going through in the Bakhmut direction. Thus, we picked that name," Mari Mamaika, a servicewoman from the 3rd Separate Assault Brigade and the author of the project, told.
She explained that Ernst Jünger described the war in all its brutality but, at the same time, deduced some ethics and aesthetics of the war from that. This partly resonates with the concept of the exhibition.
According to Mamaika, one of the ideas when creating these photographs was to show not so much battles but the spirit of the Ukrainian military, the way they look and how they are similar to their ancestors who also fought for Ukraine.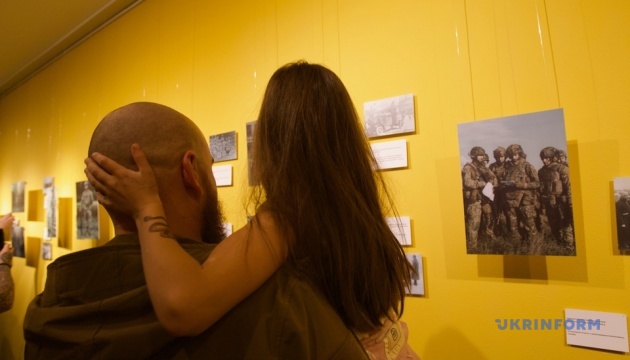 The exhibition displays more than 35 photographs, which were taken in between battles in the Bakhmut direction.
The project photographer was Mamaika's friend, using the call sign 'Yara'.
Ukrainian Culture and Information Policy Acting Minister Rostyslav Karandieiev mentioned that Ukrainians are "a nation of creators".
In his words, the war not only destroys and distorts but also gives birth to such new artistic narratives and practices that inspire Ukrainians to fight.
According to Karandieiev, this project proves that even those Ukrainians who may live routine and relatively calm lives stand in solidarity with those who fight on the front.
The exhibition will last from September 27, 2023 to October 8, 2023.
Photo: Kyrylo Chubotin, Ukrinform