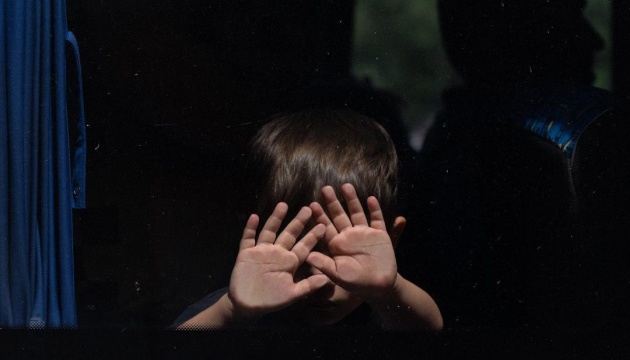 Ukraine launches information campaign in Russia to return deported children
As part of the implementation of the Bring Kids Back UA action plan approved by President Volodymyr Zelensky, the "If You Know, Tell" information campaign was launched to motivate people living in Russia to oppose the forced deportation of Ukrainian children and to facilitate the return of young Ukrainian citizens to Ukraine.
According to the President's Office, the information campaign is being implemented by FREEDOM TV channel in partnership with the Commissioner of the President of Ukraine for Children's Rights and Child Rehabilitation and the Juvenile Police of Ukraine.
It is noted that the "If You Know, Tell" campaign aims to provide systemic coverage and explanation to residents of the Russian Federation of the criminal nature of the forced displacement of children.
In addition, the campaign aims to provide individuals in Russia who have information about deported Ukrainian children with the opportunity to inform Ukraine about them.
As expected, the campaign will result in the provision of information to domestic and international institutions dealing with the return of Ukrainian children to their homeland about the location and circumstances of their stay in the Russian Federation.
"To this end, FREEDOM TV channel, which targets Russian-speaking viewers outside Ukraine, will air informational videos, stories, special projects and sections primarily aimed at the audience living in Russia," the report says.
Daria Herasymchuk, Presidential Commissioner for Children's Rights and Child Rehabilitation and coordinator of Bring Kids Back UA, underscored that Ukraine is currently seeking and implementing all possible ways to return Ukrainian children home to their families.
As reported, according to official data, Russia has deported about 20,000 Ukrainian children since the beginning of the full-scale invasion, but the real number may be many times higher.