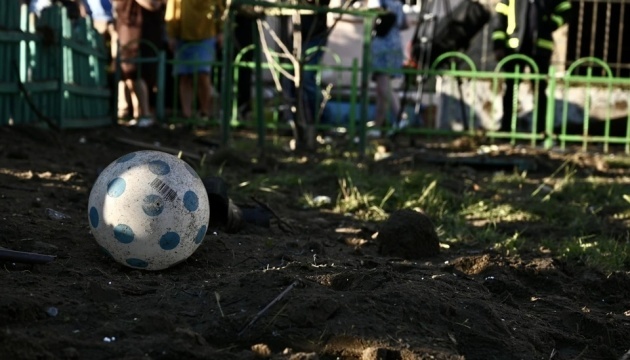 UN confirms 9,701 civilians killed in Ukraine since start of full-scale war
Since the beginning of the Russian full-scale invasion of Ukraine, at least 9,701 civilians have been killed and 17,748 civilians have been injured.
"From 24 February 2022, which marked the start of the large-scale armed attack by the Russian Federation, to 24 September 2023, OHCHR recorded 27,449 civilian casualties in the country: 9,701 killed and 17,748 injured," reads the report by the UN Office of the High Commissioner for Human Rights.
OHCHR believes that the actual figures are considerably higher, as the receipt of information from some locations where intense hostilities have been going on has been delayed and many reports are still pending corroboration.
In particular, data from Mariupol (Donetsk region), Lysychansk, Popasna, and Sievierodonetsk (Luhansk region), where there are allegations of numerous civilian casualties, need to be corroborated.
According to UN-confirmed data, 4,521 men, 2,707 women, 289 boys, 237 girls, 29 children and 1,918 adults whose sex is not yet known were killed.
The UN calls March 2022 the deadliest month for civilians: at least 4,154 people were killed then.
Last March, President of the UN Human Rights Council Federico Villegas announced the creation of the Independent International Commission of Inquiry on Ukraine to investigate all alleged violations and abuses of human rights, violations of international humanitarian law and related crimes in the context of the aggression against Ukraine by the Russian Federation.
The Commission consists of Erik Møse, chair (Norway), Pablo de Greiff (Colombia) and Vrinda Grover (India).