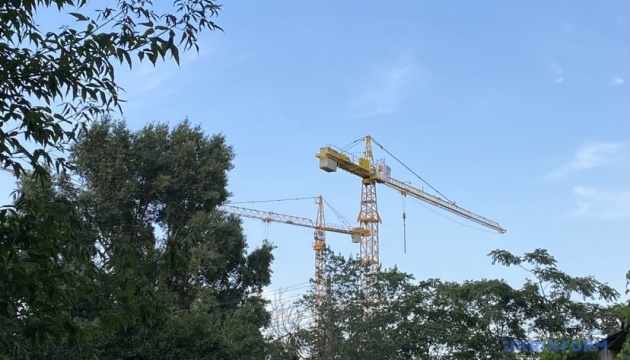 In Bucha, high-rise building being restored on one of streets most affected by fighting
In the city of Bucha, in the Kyiv region, work has begun on the restoration of a multi-storey residential building on Vokzalna Street.
This was reported by the Kyiv Regional Military Administration on Facebook, Ukrinform reported.
The multi-storey building is being restored at the expense of the Fund for the Elimination of the Consequences of Armed Aggression.
The overhaul of the residential facility involves the installation of an interfloor floor, insulation and finishing of the building's facade, replacement of the metal profile roof over commercial premises, windows and balcony stained-glass windows that were damaged.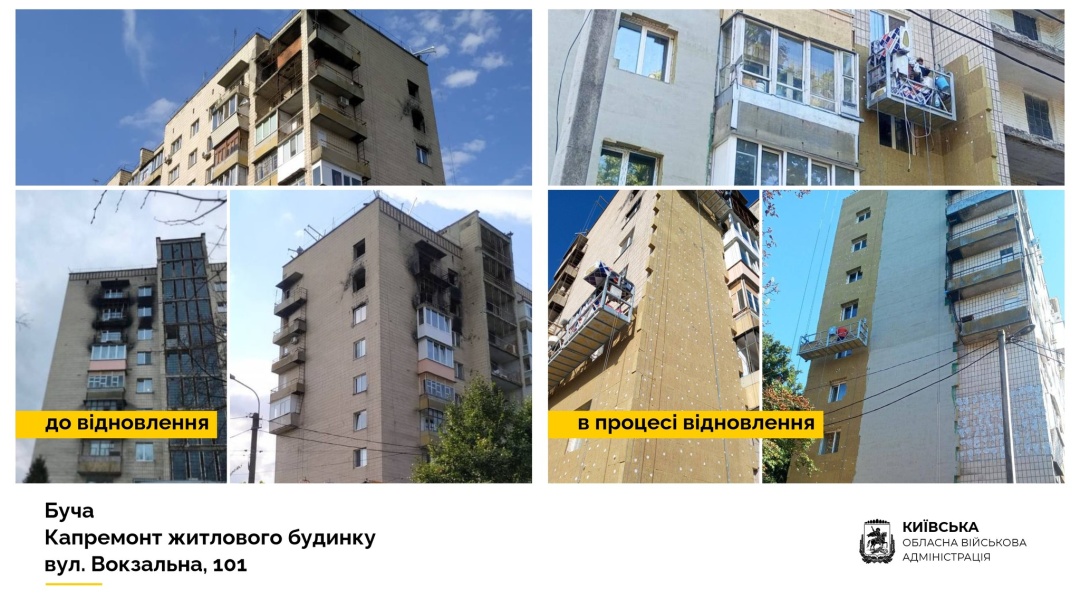 The building's stairwells and apartments damaged by the fire will also be repaired. In the apartments, the specialists will carry out interior finishing and restore utility networks.
As reported, Vokzalnaya Street in Bucha is one of the most affected by the Russian armed aggression. At the beginning of the full-scale invasion, fierce fighting took place there.