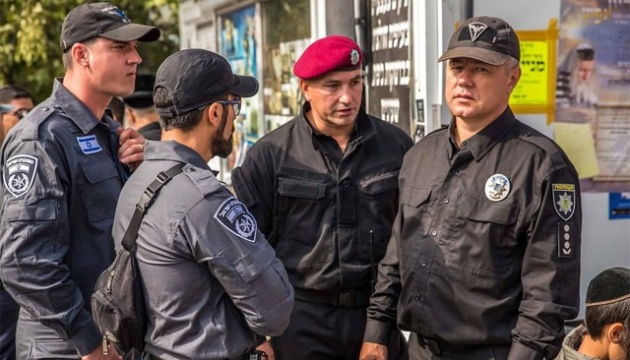 Israeli police arrive in Uman to protect public order on Rosh Hashanah
The Israeli police have arrived in Uman to protect public order during Rosh Hashanah, the Jewish New Year.
The Cherkasy regional police reported this on Facebook, according to Ukrinform.
"The Israeli police arrived in Uman in the run-up to the celebration of Rosh Hashanah. Israeli police officers, together with Ukrainian law enforcement officers, will be on duty in places of compact residence and pilgrimage of Hasidim," the regional police said.
Foreign colleagues have been shown a mobile situational center, equipped with all the technical capabilities for monitoring and security on the streets during the celebration of the Jewish New Year.
The police promised that foreign colleagues would go out on patrol today with Ukrainian police officers and National Guard soldiers.
Earlier reports said that at least 22,000 Hasidic pilgrims were expected to arrive in Uman, Cherkasy region, this year to celebrate Rosh Hashanah.