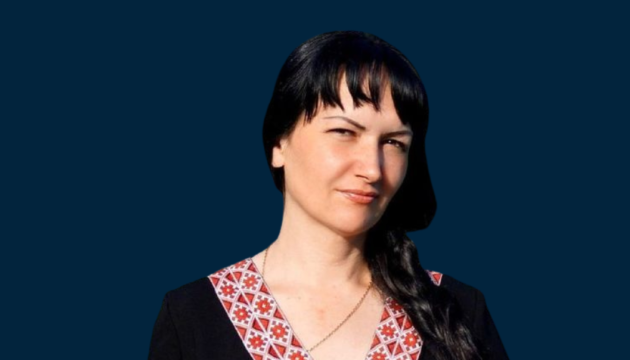 Human rights activists: Political prisoner Danylovych to be transferred to Russia soon
Political prisoner and activist Iryna Danylovych will soon be illegally transferred from the temporarily occupied Crimea to the Russian Federation, and her health condition is likely to be disregarded.
That's according to the statement of the human rights community of Ukraine, which was distributed by the Crimean Human Rights Group, Ukrinform reports.
"In the near future, Irina Danylovych will be illegally transferred outside of Crimea - to the Russian Federation, completely isolated from her family and lawyers. At the same time, her health condition and the need for immediate medical care are likely to be disregarded when considering the issue of transfer," the statement reads.
The human rights community of Ukraine expressed outrage at the actions of the occupation authorities in convicting Iryna Danylovych and not providing her with medical care, which could lead to fatal consequences.
Human rights activists emphasized that the "panel of judges" did not pay attention to the remarks of Danilovych's lawyer that the defendant had not finished familiarizing herself with the case file due to a deteriorating health condition, which significantly violates the right to defense.
In addition, the statement says, during the entire 14 months of her stay in the Simferopol Detention Center-1, Danilovych has never received medical care prescribed by an independent doctor, which is tantamount to torture and inhuman treatment.
"The actions of the occupation authorities, the FSB, representatives of the 'judicial authorities' and the Simferopol Detention Center-1 violate the norms of international humanitarian law and human rights," the statement reads.
The human rights activists called on the Russian occupation authorities to release Iryna Danilovych and other Crimean political prisoners, to immediately provide qualified medical care and hospitalization to Iryna Danilovych and all political prisoners in need; to stop applying Russian criminal law in the occupied territories;
The Ukrainian authorities were called upon to include Danilovych in the exchange lists and to actively advocate for her release before she is transferred to the territory of the Russian Federation; to develop an effective mechanism for the release of civilian hostages, including political prisoners held by Russia.
The international community was called upon to act as a mediator in the process of releasing/exchanging political prisoners; to impose individual sanctions against the listed persons involved in the illegal detention, politically motivated sentencing and failure to provide medical care to Iryna Danilovych.
As reported, the illegally imprisoned Irina Danylovich's ear disease worsened in the Crimean detention center.
On December 28, 2022, civilian journalist Iryna Danilovych was sentenced in Crimea to 7 years in a general regime colony and a fine of 50 000 rubles for allegedly carrying an explosive device.
The woman has repeatedly reported pressure from the Russian FSB, torture and intimidation.