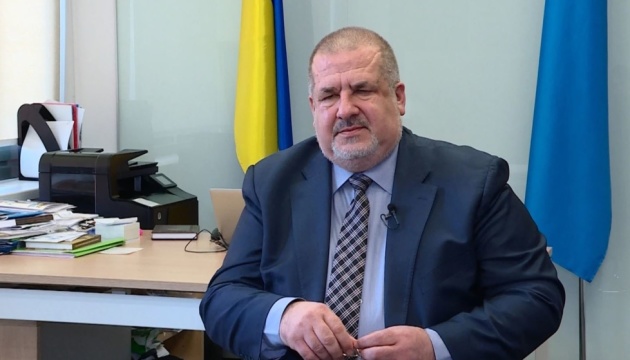 Occupiers deporting all political prisoners from Crimea to Russia's remote regions — Chubarov
After the illegal trials, the occupiers did not leave a single political prisoner in Crimea, they are deported to remote regions of Russia.
"After the completion of the trial procedure and the final conviction of a person, as a rule, up to a very long term of imprisonment, no citizen of Ukraine, no political prisoner convicted in Crimea is left to serve an undeserved punishment in the territory of the peninsula or in the adjacent regions of the Russian Federation. Our compatriots, political prisoners, are sent to very remote regions of Russia. Therefore, it is very difficult to interact with them and to have information about their situation all the time," Refat Chubarov, Chairman of the Mejlis of the Crimean Tatar People, said on the air of the FREEDOM TV channel, Ukrinform reports.
He noted that lawyers, consuls, and diplomats could visit political prisoners before the full-scale invasion, but now the situation has become much worse.
Speaking about what happens in prisons, Chubarov noted that he can explain it by the example of Nariman Dzhelyal, a political prisoner, the First Deputy Chairman of the Mejlis of the Crimean Tatar People.
"For him, a regime was established when he has to be on his feet for 16 hours, he has no right to sit in a cell. No one can explain the meaning of this regime. The main thing is to try to break a person. That is, maximum repression, maximum intimidation," Chubarov said.
As reported, Russia illegally holds 180 Crimean political prisoners, most of them Crimean Tatars.