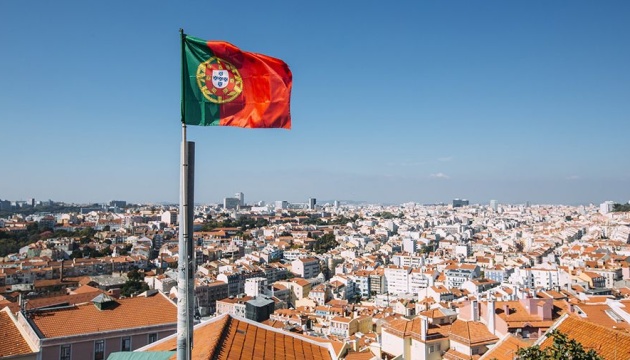 Ukraine, Portugal sign memorandum on cooperation in social sphere
Ukraine and Portugal have signed a memorandum on cooperation in the sphere of social policy.
"On May 29, Minister of Social Policy of Ukraine Oksana Zholnovych and Minister of Labour, Solidarity and Social Security of Portugal Ana Mendes Godinho signed a Memorandum of Understanding between the governments of Portugal and Ukraine on the cooperation in the sphere of social policy," the Ukrainian ministry's press service reported.
The memorandum envisages the exchange of knowledge and experience in the spheres of social protection of vulnerable groups, providing them with social assistance, early childhood intervention, as well as the reform of the social action system in general.
At the meeting, the parties discussed directions in which Ukraine and Portugal will cooperate more closely in the social sphere, in particular, it concerns social support for people with disabilities.
Ana Mendes Godinho said that Portugal was implementing the National Child Guarantee Plan consisting of three aspects. The first is a social transfer provided automatically to children at risk of poverty. The second is the work of special local teams who ensure that children have everything they need. These children and their parents have priority in accessing services, such as support for education, employment, etc. The third aspect is a special programme for children who have no parents or who are in difficult situations.
In addition, the Portuguese minister spoke about a project for people with disabilities that aimed to identify disabilities at an early stage and connect them with the right specialist in time.
Ana Mendes Godinho stressed that her country was ready to help in all the areas outlined. The parties agreed to coordinate further cooperation in the near future.
As reported by Ukrinform, Portugal has stated it is ready to facilitate dialogue between Ukraine and the countries of the so-called Global South.