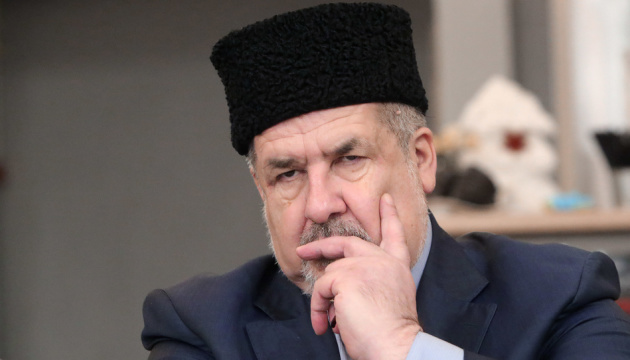 Indigenous peoples of Ukraine should receive guarantees for preservation, development - Chubarov
After the deoccupation of Crimea, the indigenous peoples of Ukraine – Crimean Tatars, Karaites, and Krymchaks – should receive political, legal, and economic guarantees for their preservation and development.
Head of the Mejlis of the Crimean Tatar People, Refat Chubarov, spoke of this during a conference hosted by the European Parliament on the topic Crimean Tatars post February 2022, reports Ukrinform.
"It is very important that at the stage of Ukraine's final preparations for joining the European Union, into the family of free and freedom-loving nations, Ukrainian politicians and society should be aware of the universality of the values and principles of democracy, based on which we must develop an independent democratic Ukrainian state. The indigenous peoples should finally receive not declarative, but real political, legal, and economic guarantees for their preservation and development. Let me remind you that three indigenous peoples - Crimean Tatars, Karaites, and Krymchaks – formed on the territory of Crimea," said Chubarov.
He noted that the only position of the Crimean Tatar people is that the Autonomous Republic of Crimea and the city of Sevastopol formed on the territory of the peninsula are subject to transformation into national-territorial autonomy, which will remain an integral part of Ukraine and in respect of which the powers specified by the Constitution of Ukraine will be exercised.
According to Chubarov, after the end of the Russo-Ukrainian war and the restoration of Ukraine's territorial integrity within internationally recognized borders, the international community is obliged to approve a set of political and legal measures that would rule out even the hypothetical possibility of revenge on the part of Moscow.
"Among these measures must be the bringing to trial and prosecution of all Russian military and civilian officials, propagandists, other criminals in the Russian armed forces and Russian occupation administrations, guilty of violence, brutality, and murders on the territory of Ukraine," he noted.
Chubarov also expressed his belief that the Russo-Ukrainian war will end with a radical reformation of the global security architecture, which will ensure the peaceful development of human civilization.
As reported, the Secretary of the National Security and Defense Council of Ukraine, Oleksiy Danilov, noted that the security of the Middle Eastern region, shipping, and free trade in the Black Sea depend on the deoccupation of Crimea.