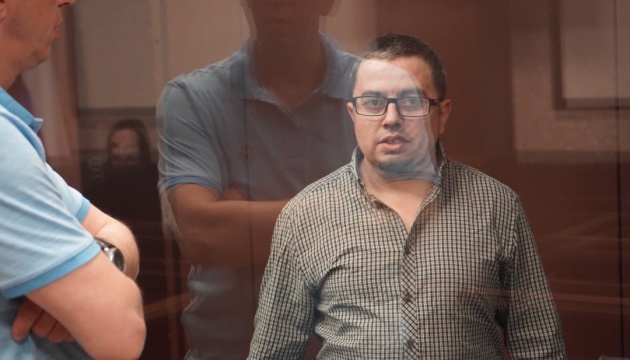 Crimean Tatar Seitosmanov sentenced to 18 years in Russian prison
The Southern District Military Court of Russia has sentenced Ernes Seitosmanov, a defendant in the case of "Crimean Muslims", to 18 years in a strict regime colony.
The public association "Crimean Solidarity" wrote this on Facebook, Ukrinform reports.
"Ernes will spend the first four years in prison - the most severe conditions. Then Seitosmanov will be sent to a penal colony," the statement said.
It is noted that after the release, the court imposed a year and a half of restrictions on him, which include the need to report to the federal penitentiary service twice a month, not to leave the house from 10 p.m., not to attend public events, etc.
As reported, in February 2022, searches were conducted in several districts of Crimea, during which security forces detained Ernes Seitosmanov, Ansar Osmanov, Marlen Mustafayev, and Ametkhan Abdulvapov. They were accused under Article 205.5 of the Criminal Code of the Russian Federation (Organization of a terrorist organization and participation in the activities of a terrorist organization), as well as under Article 278 of the Criminal Code of the Russian Federation (Preparation for the violent seizure of power).