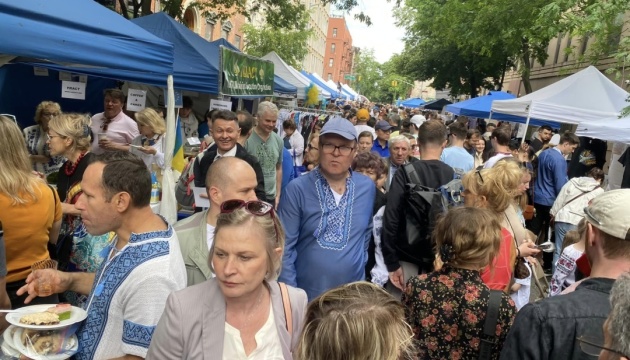 Ukrainian Festival in NYC raises money for Armed Forces
A Ukrainian street festival was held in Manhattan, Friday through Sunday, where funds were raised to support the embattled nation.
This was reported by Ukrinform's own correspondent in New York.
Street trade in souvenirs, embroidery, and clothes featuring traditional Ukrainian symbols, as well as some national cuisine, were complemented by live performances on the stage erected outside the St. George Cathedral.
Taras Chubai, the leader of the Plach Yeremii band, came all the way from Ukraine to support the event. He treated the public to some old-time hits such as "Lysh Vona", "Chervona Ruta", and "Lenta za Lentoyu".
"Funds raised from sales at this festival will go to support the Ukrainian Army," said Ivan Sikorskyi, who has lived in New York for years and now volunteered to sell T-shirts at the festival.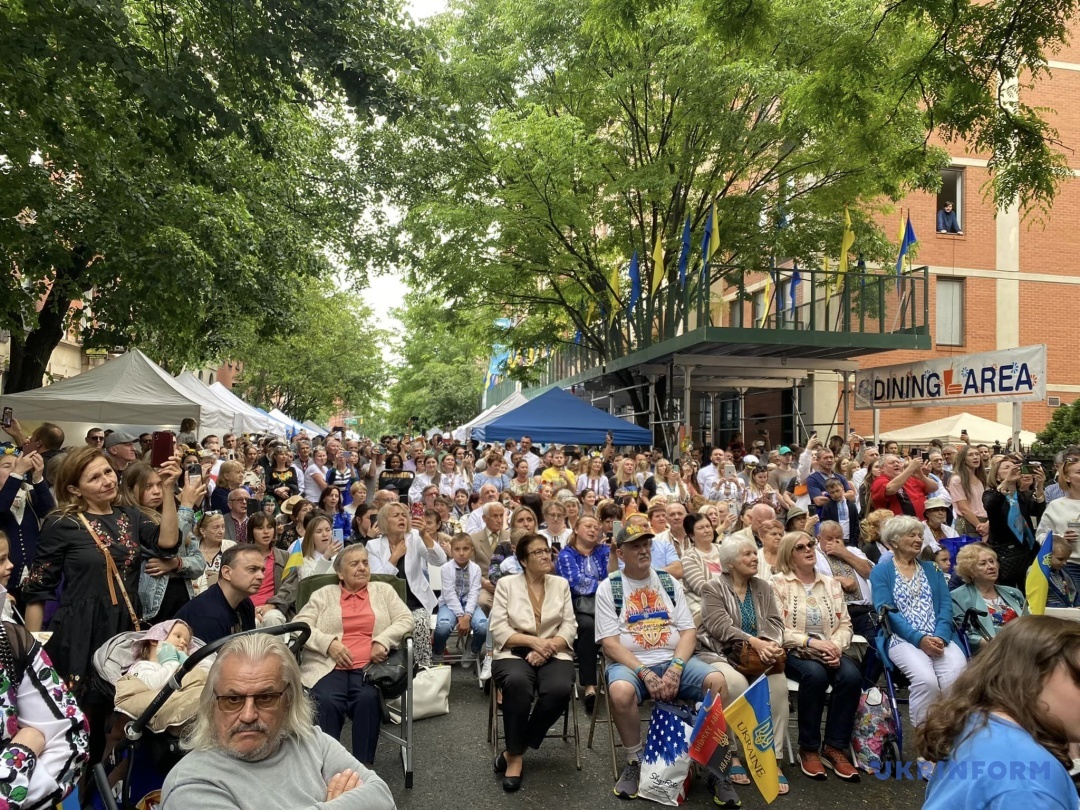 Dora Khomyak, head of the "Razom for Ukraine" volunteer organization, said that her activists set up a large stand for collecting donations.
"We are doing what we always do here," she said. "We collect donations and call on people to donate for Ukraine."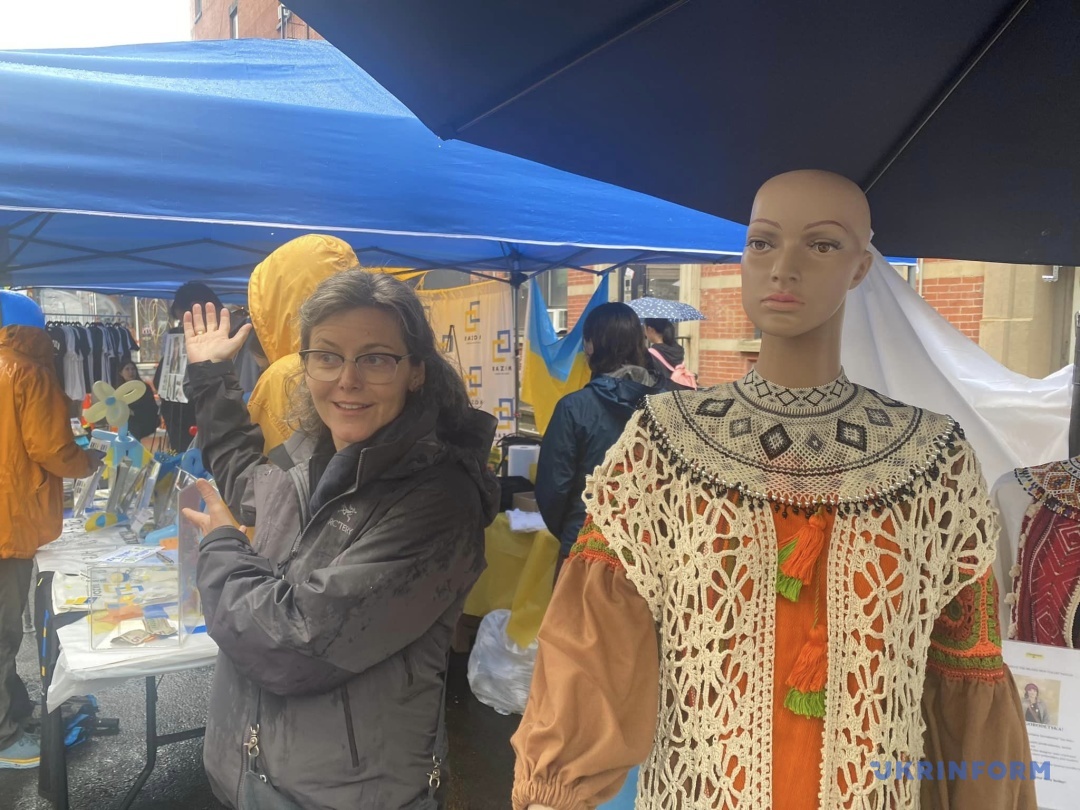 It should be recalled that the Ukrainian Festival, initiated by the Ukrainian Greek Catholic Church, is annually held in New York in May.