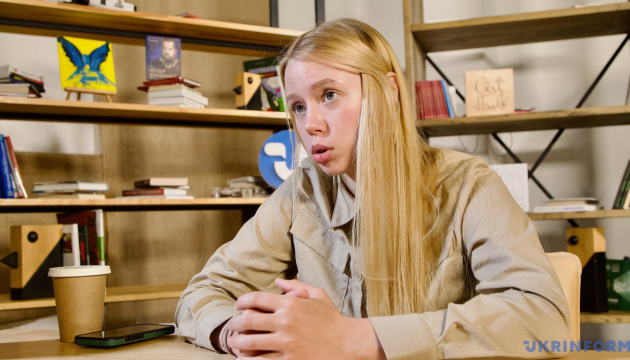 UN mission to investigate Olenivka tragedy not to be restored until deoccupation - activist
The founder of the Association of Families of Defenders of Azovstal, Kateryna Prokopenko, believes that the United Nations mission to investigate the tragedy in the Olenivka penal colony where Ukrainian prisoners of war were killed in the explosion will not be resumed until the territory is freed from Russian occupation.
She expressed her opinion in an interview with Ukrinform.
"In fact, they are afraid, and they will not do anything about it. So far, there is not even a hope that it will resume its work. They need favorable conditions to do so. Russia threatens the mission with armed intervention so they will go there only when Ukraine liberates the territory. Until we win, they won't do it because they are afraid. It's only we who aren't afraid of anything," said Prokopenko.
She emphasized that Olenivka became a demonstrative example proving it is impossible for international organizations to prevent such terrorist attacks.
"Olenivka showed the world that organizations in general are incapable of protecting us from such terrorist attacks. None of them can prevent them, control the situation, and get access to the places of detention of prisoners of war to record crimes. Unfortunately, none of them can do anything about the prisoners," explained the spouse of the commander of the National Guard's Azov Brigade.
Prokopenko has expressed her belief that Ukraine is the main driving force in protecting the rights and preserving the lives of prisoners of war.
As reported earlier, on the night of July 29, 2022, Russia carried out yet another terrorist attack, destroying the barracks of the penal colony, where Ukrainian POWs were held. At least 50 Ukrainian defenders of the Azovstal steelworks are believed to have been killed in the attack.
In January 2023, UN Secretary General António Guterres decided to disband the mission to investigate the destruction of the e pre-trial detention center in Olenivka due to the impossibility of bringing experts to the scene.