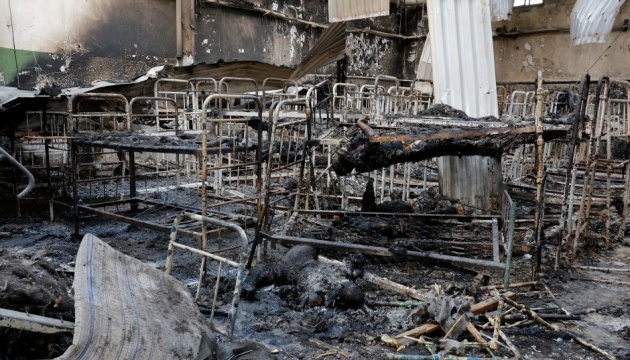 Terrorist attack in Olenivka will be one of charges at tribunal against Russia - Zelensky
Russia's terrorist attack in Olenivka, Donetsk region, will become one of the charges at the international tribunal against Russia.
President of Ukraine Volodymyr Zelensky stated this in a Twitter post, Ukrinform reports.
"Six months ago, Russia carried out a horrific terrorist attack in Olenivka. We won't allow this crime to be forgotten, we remember every killed Ukraine's warrior. And we're working to punish all those responsible for their deaths. The perpetrators will be found and brought to justice," Zelensky wrote.
He stressed that the insidious mass murder in Olenivka will be "one of the charges at the international tribunal against Russian aggressor."
"Russia will lose this war. Evil and meanness always lose. We must bring all Ukrainians home from Russian captivity. We are working for this," Zelensky stressed.
As reported by Ukrinform, on the night of July 29, 2022, on the territory of former penal colony No.210 in the village of Olenivka in temporarily occupied part of Donetsk region, an explosion occurred, destroying the building where Ukrainian prisoners of war were held. According to the Russian side, more than 50 Ukrainian defenders were killed and more than 70 were injured.
On January 6, Dmytro Lubinets, Ukrainian Parliament Commissioner for Human Rights, said that the UN disbanded the mission to investigate the attack that killed Ukrainian soldiers in Olenivka.
He added that the UN did not even condemn Russia, which did everything to prevent the mission from visiting occupied Olenivka.
iy