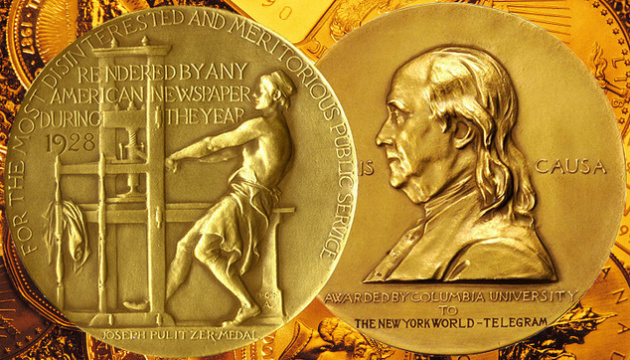 Ukrainian journalists win Pulitzer Prize
Ukrainian journalists became winners of this year's Pulitzer Prize – the most prestigious award in the field of media.
This information was published on the website of the Pulitzer Prize, Ukrinform reports.
Ukrainian photographers Mstyslav Chernov and Evgeniy Maloletka won the Pulitzer Prize for reporting from Mariupol. The award was also given to video producer Vasilisa Stepanenko.
As part of cooperation with the Associated Press agency, they were awarded "for a distinguished example of meritorious public service."
In addition, GRUNT media reports, the prize was awarded to the staff of The New York Times for the coverage of Russian atrocities in Bucha. Ukrainian photojournalist Stas Kozliuk worked as part of the team.