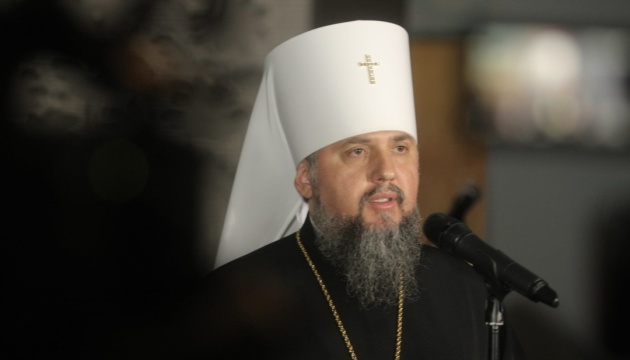 Orthodox Church of Ukraine mulling calendar switch
The Primate of the Orthodox Church of Ukraine, Metropolitan Epifaniy, says a Synod of Bishops set to convene in May will ultimately decide on the issue of shifting to another church calendar.
The hierarch touched on the issue in an interview with Gazeta.ua, Ukrinform reports.
"The implementation of this reform will, first of all, allow us to switch to a more accurate calendar and avoid further gradual displacement of immovable holidays. And although there are still some challenges on this path, I am convinced that with God's help, we will address them," Epifaniy noted.
According to the OCU primate, the church is already preparing to implement the relevant reform and is working on a new edition of certain church literature for parishioners. At the same time, Metropolitan Epifaniy emphasized that the calendar issue does not concern the Orthodox creed, which is "immutable."
He also reported that more than a thousand parishes had joined the OCU since the full-scale Russian invasion, and about the same number had done so over the past few years.
"That is, now there are more than 2,000 such parishes. This process is underway, and more news comes that in a certain region some community has decided to join the Orthodox Church of Ukraine," Epifaniy concluded.
As reported by Ukrinform, the Kyiv-Pechersk Lavra National Reserve announced the termination of the lease agreement with the Ukrainian Orthodox Church of the Moscow Patriarchate effective March 29, 2023, however, the audit team's work confronted numerous obstacles in their work, including the physical locking of the buildings set to be inspected.
Secretary of Ukraine's National Security and Defense Council Oleksiy Danilov said early April that "a great number" of clerics with the Ukrainian Orthodox Church of the Moscow Patriarchate, which continues to function in Ukraine, are in fact cooperating with the Russian FSB security agency.
On December 15, 2018, the Unification Council of the Orthodox Churches of Ukraine was held in the Saint Sophia Cathedral in Kyiv. At the Council, the clergy of the UOC of the Kyiv Patriarchate, UOC of the Moscow Patriarchate, and Ukrainian Autocephalous Orthodox Church created a single local Orthodox Church of Ukraine, approved its charter, and elected its head, Metropolitan Epifaniy of Kyiv and All Ukraine.