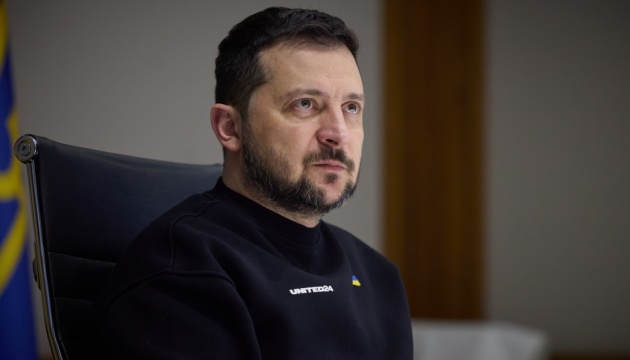 Russia destroyed hundreds of churches, more than 60 museums and galleries in Ukraine - Zelensky
Russia destroyed more than 60 museums and galleries, as well as hundreds of churches in various regions of Ukraine
President Volodymyr Zelensky said this in his address to the nation, Ukrinform reports.
"In total, more than 60 museums and galleries in different regions of our country have been destroyed or damaged by the occupier," Zelensky said.
According to him, today the rubble in the city of Kupiansk, Kharkiv region, was being cleared after a Russian attack with S-300 missiles. Russian forces targeted the local history museum and nearby houses. "Russia killed two women with this strike. My condolences to the families and friends of the victims... Ten people were wounded, they are being provided with the necessary assistance," he said.
In addition, he said that a church was destroyed by Russian aircraft in the village of Kizomys, Bilozerka community, Kherson region.
"An Orthodox church... By a guided bomb. That is, the Russian military knew what they were destroying. This church became one of hundreds of churches and prayer houses destroyed by Russian strikes," Zelensky said.
As reported by Ukrinform, Russia launched these attacks on April 25.
Photo: President's Office