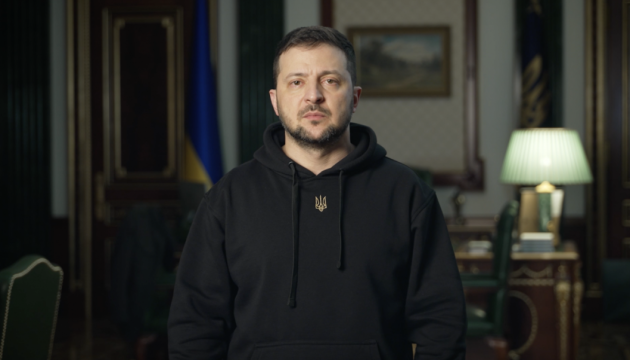 Zelensky praises SBU operatives on their professional holiday
President Volodymyr Zelensky of Ukraine expressed gratitude to the Security Service operatives for their daily work to protect national security and defend the country.
That's according to a greeting address Zelensky posted on Telegram on the SBU professional holiday, March 25.
"The Security Service of Ukraine is fighting the enemy at the front – in the hottest spots; ensures cyber defense of Ukraine; stabilizes the situation in the de-occupied areas; makes sure that the enemy does not have servants in any part of Ukraine; helps us return Ukrainian men and women from Russian captivity," the president wrote.
"There is no such division of the Service that would not give our state the necessary gains. And I am grateful to all of you for this!" added Zelensky.
Memo: The SBU celebrates its professional holiday on March 25 each year. The holiday was established by Presidential Decree of March 22, 2001.