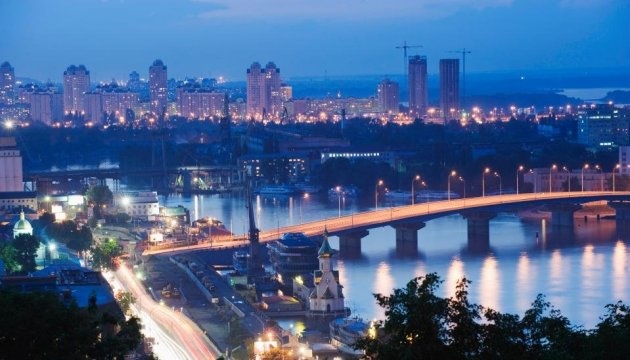 Curfew to be shortened in Kyiv
In Kyiv, the curfew hours will most likely be cut from March 26. It will last from midnight to 5:00.
This was stated on Telegram by the press service of the Kyiv City Military Administration, Ukrinform reports.
"The KCMA takes all possible measures to improve the lives of Kyiv residents, taking into account all security measures. Coordination regarding the terms and procedure for changing the curfew duration in Kyiv is currently underway. According to the draft version, the curfew in the capital of Ukraine will most likely be shortened from March 26, 2023. Starting from the said date, it will last from 00:00 to 05:00 every day," the statement reads.
Serhiy Popko, head of the KCMA, says that the issue of the existing curfew is regularly considered jointly with the Kyiv Defense Forces Command amid numerous petitions received to reconsider the restrictions on people's movement.
"We saw and understood the public demand for cuts. This includes a successful petition, appeal by businesses, state agencies, and ordinary residents of the capital. Reducing the curfew is consistent with the goal of improving logistics in Ukraine's capital, promoting the sustainable development of industry, entrepreneurship, and the economy as a whole. The new curfew hours will allow us to increase the running time of public transport for the convenience of Kyiv residents and visitors," he said.
Popko also emphasized that cutting the curfew hours should help reduce social tension, boost production, and create new jobs. According to the official, the service sector will also be able to extend working hours.
As reported, during the curfew it is forbidden to be out in the street and in other public settings. Moving around the city by any transport is also banned.
Law enforcement are entitled to detain curfew violators, ID them, and establish the reason for breaking the curfew hours.
If necessary, such persons, as well as their vehicles and homes, can be searched.
Law enforcers are also allowed to apply physical force and even use firearms if violators resist or fail to comply with their lawful demands.