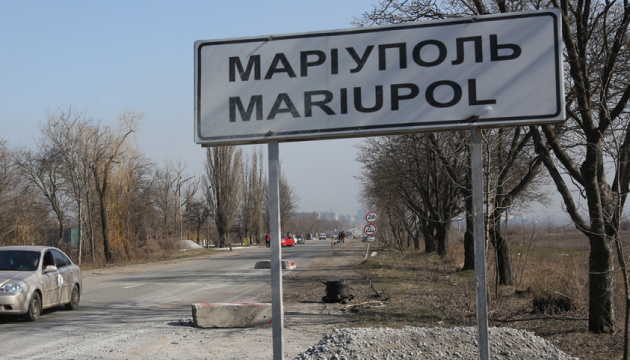 More than 100 people leave Mariupol for government-controlled areas, EU in past two weeks
Some 103 people were able to leave Mariupol, a port city temporarily occupied by the Russian military, to government-controlled areas in Ukraine and to the EU countries over the past two weeks.
Petro Andriushchenko, an advisor to the Mariupol mayor, said this in a post on the messaging app Telegram, Ukrinform reports.
"Good news. Since the publication of the instructions for leaving occupied Mariupol, 103 people have responded. They left in the last two weeks. People are already safe - on the territory of free Ukraine and in the EU countries," Andriushchenko wrote.
He urged residents of Mariupol not to waste time and "use this corridor while it is working."
The instructions include the phone numbers of volunteers and transport companies (including in Russia), as well as a charitable foundation, which help residents of Mariupol to reach government-controlled areas in Ukraine and the EU countries.
Russia's aggression caused one of the biggest humanitarian disasters in Mariupol. The city was almost 90% destroyed by enemy shelling.
In Mariupol, 57,000 families, or almost 200,000 people, were left homeless.
According to Mariupol Mayor Vadym Boichenko, about 120,000 people remain in the city captured by the invaders, some 120,000 left abroad, and 150,000 moved to government-controlled areas in Ukraine.