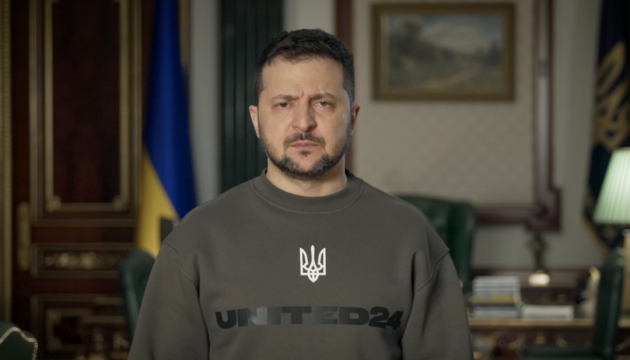 Zelensky on Volunteer Fighter Day: You worthily defend Ukraine together with all soldiers
Ukraine is proud of and grateful to all volunteer fighters who went to defend their country and will surely become winners.
Ukrainian President Volodymyr Zelensky said this in a Telegram post on Ukrainian Volunteer Fighter Day, Ukrinform reports.
"People of different professions in the past, with different life paths and stories. Heroic warriors now. And the time will surely come when they will become Ukrainian winners. Ukrainian volunteer [fighters] who, following the call of their hearts, stood up for the independence of our state. And they worthily defend Ukraine together with all the soldiers of our Defense and Security Forces," the head of state wrote.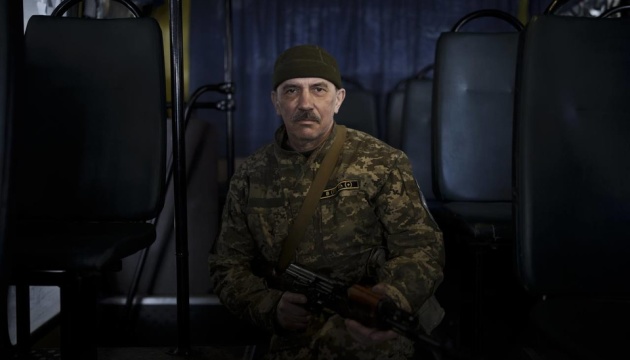 He said that Ukraine is grateful to everyone who felt that it was time to become a warrior.
Zelensky said that Ukraine is proud of everyone who gains victory for the country and will always remember all its heroes who gave their lives for freedom.
"Glory to Ukrainian volunteer [fighters]! Glory to Ukraine!" Zelensky said.
Dmytro Lubinets, the Verkhovna Rada's human rights commissioner, in turn, wrote on his Telegram channel that volunteer fighters took up arms and stood up for the defense of the Ukrainian state not for the sake of awards and distinctions, but following the call of their hearts.
"Thousands of Ukrainians, standing side by side, have been performing heroic feats since 2014, giving the most valuable thing - their lives - for our independence and territorial integrity," the ombudsman said.
"During the full-scale invasion, in the early hours of February 24, volunteer fighters consciously joined the ranks of the Ukrainian Armed Forces and territorial defense. Among them are people of various professions — athletes, doctors, teachers, drivers, who have chosen their own path in the fight against a fierce enemy. Among volunteer fighters are also foreigners who came from different countries to help us defeat the aggressor country," Lubinets wrote.
Valerii Zaluzhnyi, Commander-in-Chief of the Ukrainian Armed Forces, also congratulated Ukrainian volunteer fighters in a post on Facebook.
"Dedication. Determination. And a sincere desire to protect their homeland. Every day. Every second. Ukrainians demonstrate to the whole world what it means to be a volunteer fighter. First of all, in heroic battles on the front lines. In 24-hour volunteer work. With their assistance in the rear. Following the call of their hearts, for the sake of victory. The enemy wants to break us, but the nation of volunteers is invincible. Today, more than ever, we are all united and fighting for our independence," Zaluzhnyi wrote.
Every year on March 14, Ukraine marks Volunteer Fighter Day. The date was established by the Verkhovna Rada of Ukraine in 2017 to honor the courage and heroism of the defenders of the independence, sovereignty and territorial integrity of Ukraine.
On March 14, 2014, the first 500 volunteer fighters of the Maidan Self-Defense unit left Independence Square in Kyiv for the training base in Novi Petrivtsi to form the first volunteer battalion to protect Ukraine from Russian aggression.