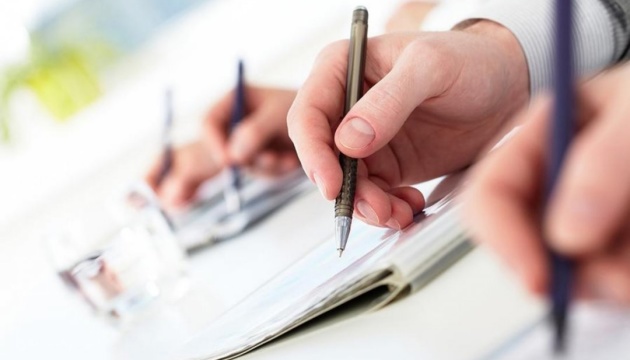 Majority of Poles believe Russian war on Ukraine threatens their country's security
The vast majority of Polish citizens (73%) believe that the Russian war waged against Ukraine threatens Poland's security, while 23% of Poles think the opposite and 3% remain undecided.
That's according to a survey run in February by the Polish Center for Public Opinion Research (CBOS), Ukrinform reports with reference to Dziennik.pl.
"The share of respondents who believe that the war in Ukraine threatens the security of Poland decreased by 6% compared to January (79%). It should be recalled that this share has been fluctuating between 70-79% for almost a year, so the current result is no deviation from the norm", CBOS notes.
According to 37% of respondents, the war will end with Ukraine ceding part of the territory, 22% are convinced that Russia will withdraw from the territories occupied after February 24, and 12% believe that Russia will also withdraw troops from the territories occupied in 2014. At the same time, 4% believe that Russia will subjugate the whole of Ukraine, and 26% of respondents refrained from answering the question.
Evaluating NATO's actions on Ukraine, 44% of respondents called them overly cautious, and 39% called them appropriate. In the opinion of 10% of respondents, they are excessive, while 10% remain undecided on the matter.
The vast majority of Poles support the provision of aid to Ukrainian refugees. In particular, 81% support the fact that Poland has welcomed them. Only 14% of respondents are against it, and 5% are undecided.
According to the survey, 46% of those polled emphasized that at least part of their family continues to help refugees from Ukraine. In the opinion of 67% of respondents, the assistance that Poland provides to refugees from Ukraine is sufficient, 26% consider it too significant, and 3% - too small.
Evaluating the role of nations in helping Ukraine, Poles best evaluated their own country's efforts (90%), those of the USA (82%) and Great Britain (65%). Respondents rated Hungary (54%) and Germany (22%) the lowest.
Some 67% of polled Poles believe that the last year strengthened Poland's international position, 14% say that it did not improve it, and 10% expressed the opinion that Poland's posture got weakened.
The survey was run on February 6-19 among 982 Polish adults using a mixed method.
Photo: NurPhoto