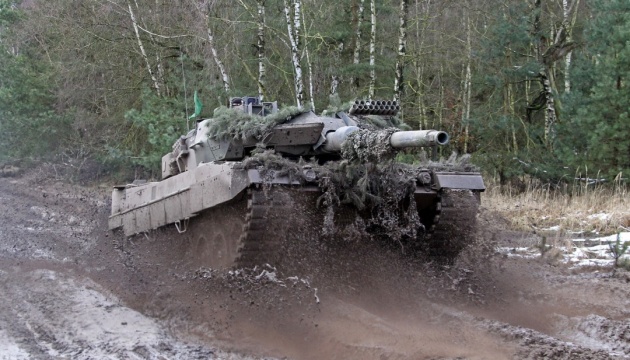 Blaszczak: Ukraine already received 14 Leopard 2 tanks from Poland
Ukrainian military personnel have completed training on Leopard 2 tanks in Poland. All Polish tanks of this type, which Warsaw intended to send to Kyiv (14 units), are already in Ukraine.
Poland's Deputy Prime Minister, Minister of National Defense Mariusz Blaszczak said this at a press briefing in Warsaw, an Ukrinform correspondent reports.
He emphasized that Poland did everything possible to form a full battalion of Leopard 2 A4 tanks.
"In this way, we support Ukraine within the international coalition. In addition to 14 Polish Leopard 2 tanks, this battalion also includes 8 tanks each from Canada and Norway, as well as 6 tanks from Spain," Blaszczak said.
He did not rule out that after his conversation with Spanish Minister of Defence Margarita Robles, Spain might transfer four additional Leopard 2 tanks to Ukraine.
As reported, Poland sent nearly 250 T-72 tanks to Ukraine. In addition to 14 Leopard 2 tanks, Warsaw intends to transfer 60 more modernized T-72 and PT-91 tanks to Ukraine.