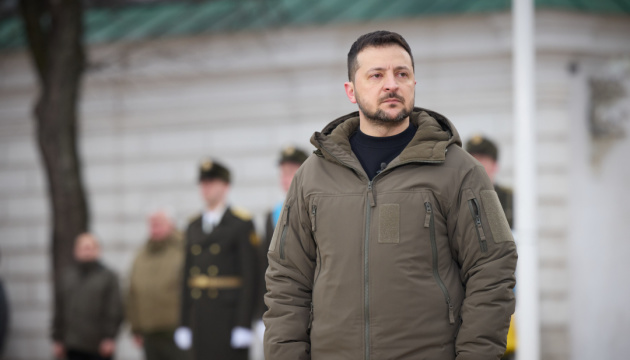 Zelensky presents awards, battle flags to Ukraine's military
On the first anniversary of Russia's full-scale invasion of Ukraine, President Volodymyr Zelensky presented state awards, conferred honorary titles upon military personnel and civilians, and handed over battle flags to military units of the Armed Forces and assault brigades of the Offensive Guard.
The ceremony took place on St. Sophia's Square in Kyiv, Ukrinform reports, citing the presidential press service.
Those who gathered on the square observed a moment of silence for those who died for the Ukrainian state.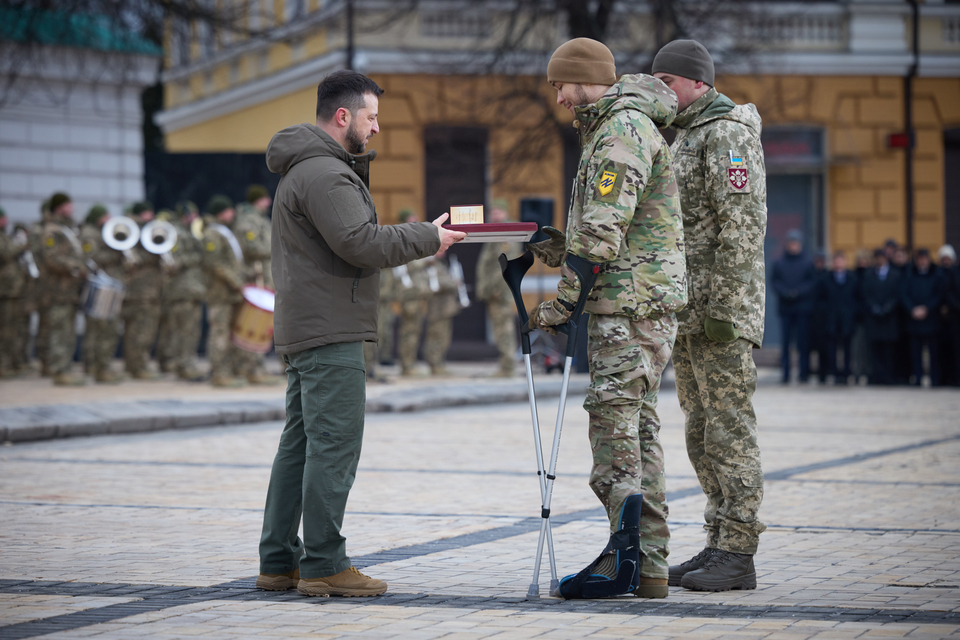 The head of state expressed gratitude and respect to the Armed Forces of Ukraine, the National Guard, intelligence, the Security Service of Ukraine, the National Police, border guards and all defense and security forces.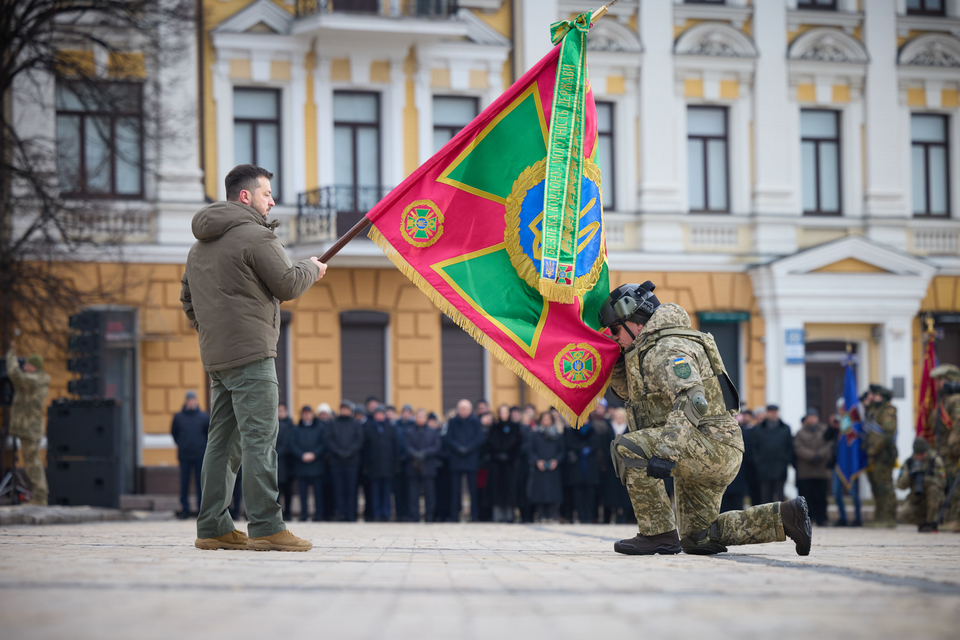 Civilian citizens of Ukraine, including volunteers, doctors, power engineers, and teachers, were awarded state awards and honorary titles.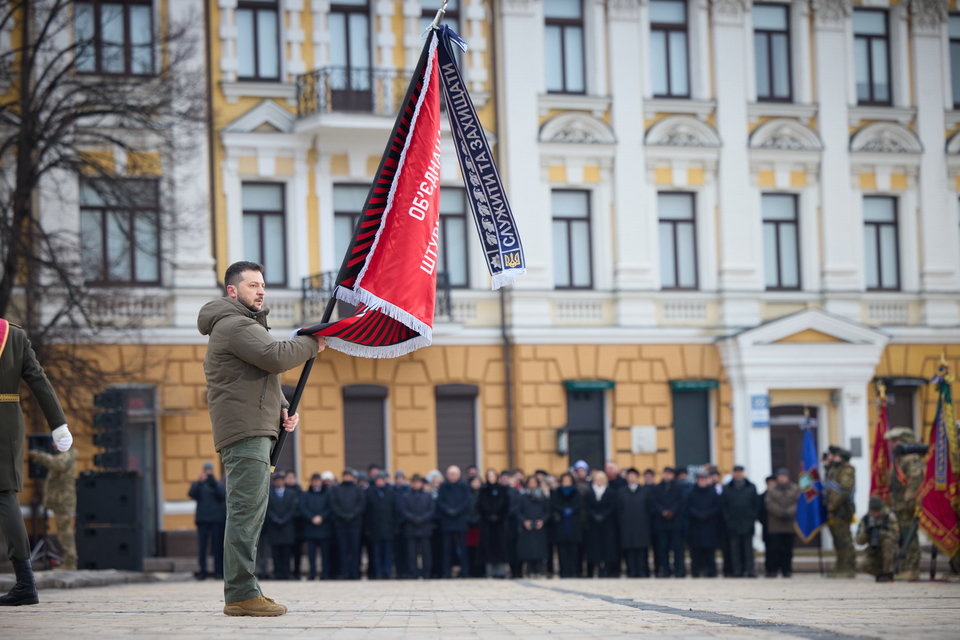 In addition, Zelensky presented battle flags to the 3rd separate assault brigade of the AFU Ground Forces, the 5th separate assault brigade of the AFU Ground Forces, the 15th mobile border guard detachment of the State Border Guard Service of Ukraine and the Special Police Department "Joint Assault Brigade of the National Police of Ukraine "Lyut".
Video: Office of the President of Ukraine
Photo credit: Office of the President of Ukraine