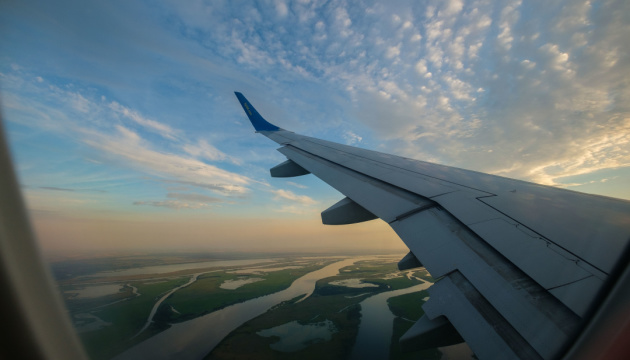 Ukrainians may be evacuated from Georgia in case direct flights with Russia resume - diplomat
The Embassy of Ukraine in Georgia does not rule out the possibility of a mass evacuation of Ukrainians in the event of the resumption of direct flights between Georgia and Russia and an increase in security risks.
This was stated by Andrii Kasyanov, Charge d'Affaires of Ukraine in Georgia, who spoke in an interview with European Pravda, Ukrinform reports.
"In the event of the resumption of direct air traffic, an increase in real security risks, I'd like to say that the embassy currently does not rule out the possibility of turning to international organizations, to our international partners to consider the possibility of providing assistance in mass evacuation of Ukrainian citizens from the territory of Georgia," said the diplomat.
He emphasized that the evacuation will take place if real threats emerge to the lives and safety of citizens. "We will not remain idle. We will work and provide everything that depends on us to ensure their protection and safety," Kasyanov stressed.
The charge d'affaires added that against the backdrop of a significant increase in the threat to a safe stay in Georgia due to the abnormal influx of Russians, the embassy is doing everything possible to facilitate the return of citizens to Ukraine.
"Now we are discussing the possibility of organizing special evacuation routes specifically for those most vulnerable population strata who really have no money to return. At the same time, we consider land transport as most optimal," he said.
As reported, the head of the ruling party "Georgian Dream" Iraklii Kobakhidze said on Georgian TV that Georgia would support the resumption of direct flights with Russia.
At the same time, Georgian President Salome Zurabishvili spoke against the idea.
Russia halted air traffic with Georgia on July 8, 2019.