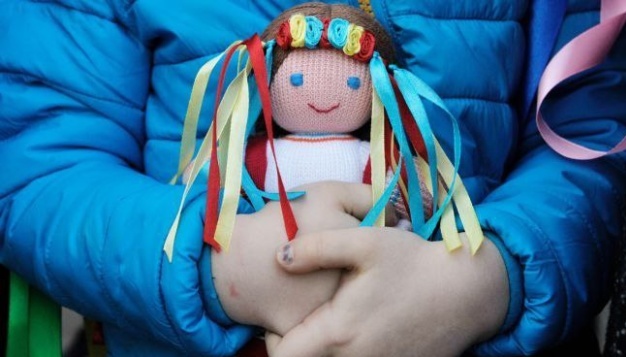 Prosecutors name categories of children forcibly removed from Ukraine by Russia
Among the Ukrainian children deported by Russia are children who were brought up in boarding schools, foster families, family-type homes, as well as those who lost their parents due to hostilities.
That's according to Yuliya Usenko, Head of the Children Protection and Violence Response Department at the Prosecutor General's Office, who spoke at the national telethon, Ukrinform reports.
"These are very different categories of children. These are orphans, deprived of parental care who were raised in institutional care facilities. These are children who were in foster families, family-type orphanages. There are even those children who lost their parents amid hostilities and actually became orphans, of which the government is unaware as they haven't been registered to obtain the relevant status, so such children were also displaced," she said.
Also, according to Usenko, among those deported by Russia there may be children who were relocated together with their parents before being separated from them after their father or mother was taken to a filtration camp, while the child was then taken to Russia. She added that the government has information only on part of such children.
Usenko emphasized that it is very difficult to establish the exact number of deported minors.
She emphasized that Ukraine is trying to find out at least the location of these children, but is completely deprived of the opportunity to learn about their health and conditions in which they live.
As reported, earlier in Davos, Ukraine's Firest Lady Olena Zelenska stated that the issue of Ukrainian children deported by Russia and their return is one of the most difficult challenges as there is no dialogue at the moment with the Russian invaders on the topic. The Russian Federation treats children as a terrorist, Zelenska noted.