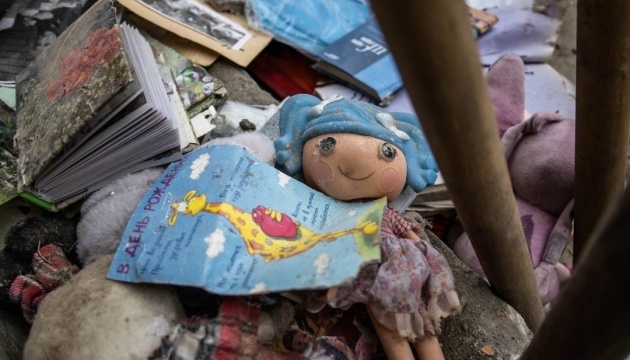 Forty-five civilians, including six children, killed in missile strike on Dnipro
In Dnipro city, emergency response teams finished clearing away the rubble of an apartment block hit by a Russian missile. The aggressor state killed 45 people.
"According to updated information, the Russian missile killed 45 people, including six children," Valentyn Reznichenko, Head of the Dnipropetrovsk Regional Military Administration, posted on Telegram.
Police, rescuers, volunteers, and Dnipro mayor brought flowers to the ruined house to honor the memory of the innocent lives claimed by the Russians.
Earlier it was reported that 15 bodies remain unidentified. Currently, 28 rescued people stay in hospitals, 10 of whom are in serious condition.
According to the police data, 39 people were rescued, including six children. Seventy-nine people, including 16 children, received injuries. Twenty people remain missing, four of whom are children.
Five children became orphans. Relatives take care of three. The state currently takes care of two children as they do not have relatives.
As reported, on January 14, a Russian missile hit the section of a nine-story apartment block in Dnipro, destroying 72 apartments and damaging another 230.
ol