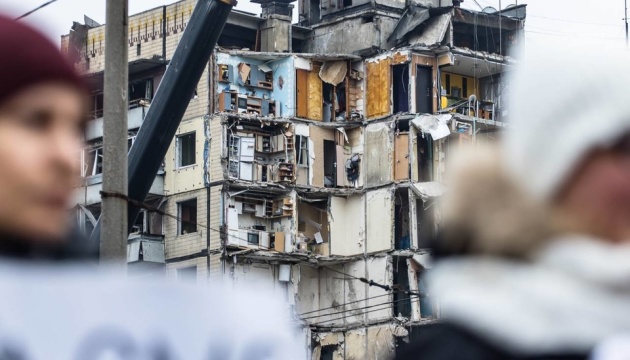 Rally in Dnipro: Local activists ask the world for long-range missiles
Local activists have held a rally near an apartment block destroyed in Russia's recent missile attack on the city of Dnipro. They called on the world to provide long-range missiles to Ukraine.
The relevant statement was made by Dnipropetrovsk Regional State Administration on Telegram, an Ukrinform correspondent reports.
"Local activists are helping those affected by the missile attack on Dnipro. Additionally, they ask the world to provide weapons that will help people in Ukraine to survive," the report states.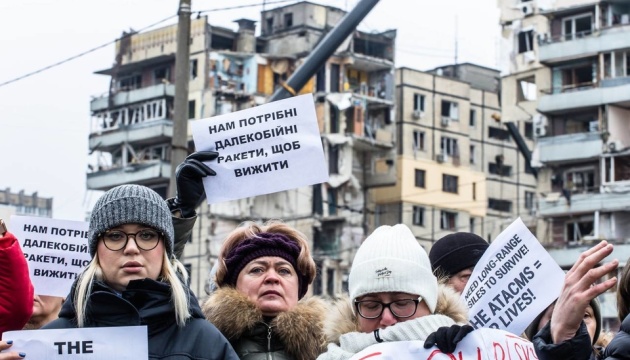 Local activists addressed the global community in different languages, hoping that the world would definitely hear them.
"We are grateful to the world for the assistance but we need more, as the threat is huge," Yuliia, a Dnipro resident, said.
In addition to the long-range missiles, Dnipro residents asked the international partners to provide air defense systems.
A reminder that, on January 14, 2023, Russia fired a Kh-22 missile at the city of Dnipro, having hit a 9-storey apartment block. Forty-five civilians were killed, including six children.
Photo: Dnipropetrovsk Regional State Administration
mk