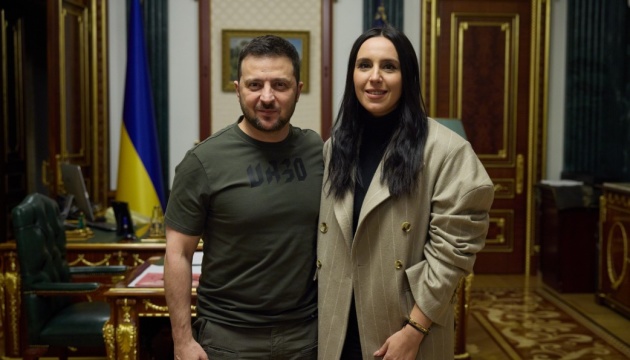 Zelensky meets with singer Jamala ahead of her trip to US
Ukrainian President Volodymyr Zelensky has met with a Ukrainian singer and songwriter, 2016 Eurovision Song Contest winner Jamala, who is going to the United States to take part in cultural events and meet with high-ranking U.S. officials.
That's according to the presidential press service, Ukrinform reports.
According to the report, Jamala briefed Zelensky on the planned events and said she was confident that the cultural front is extremely important in Ukraine's current struggle for its freedom and independence.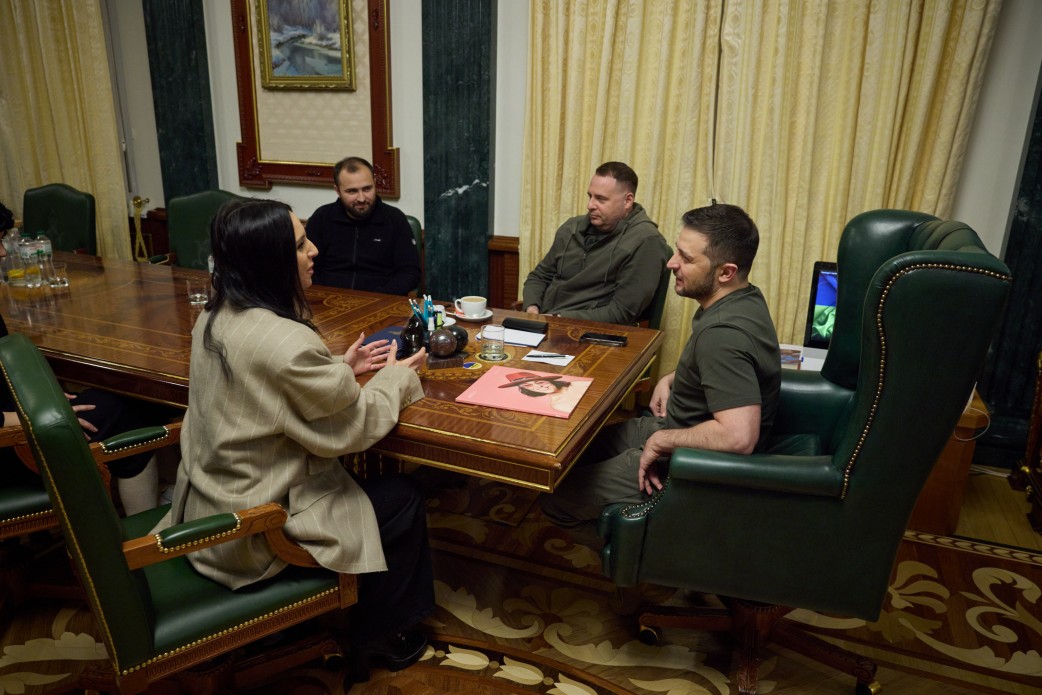 "Your voice is heard everywhere. And this is a great opportunity to once again remind everyone that there is a war going on in Ukraine," Zelensky said, addressing Jamala, who is the winner of this year's Distinguished Artistic Leadership Award from the U.S. Atlantic Council.
Zelensky said that the most urgent problem today is Russian strikes on energy infrastructure and the threat of a blackout, and the whole world should know about this problem, as well as what Ukraine needs to ensure normal living conditions for the civilian population.
"It is important for us to get through this winter. We are capable of winning and we are winning. The United States is a leader in supporting Ukraine, and without their help that we still need, it would be very difficult for us," Zelensky said.
He also emphasized the importance of the issue of political prisoners, among them many residents of Jamala's native Crimea, in particular the Crimean Tatars.
"We have repeatedly handed over lists to the United States, Turkey, etc. It is very important when leaders and high-ranking officials of such countries pass on the information and accelerate this process. We are engaged in exchanges, but so far, unfortunately, the greatest difficulty is with political prisoners. They must be returned," Zelensky said.
According to the report, Jamala noted that every artist has their own story, and her own story begins in the Ukrainian Crimea, in the house that was taken away from her.
"And that is why, no matter where I am, the first priority for me is to remind everyone that foreigners came to my house to kill and mutilate life, to destroy and rewrite my culture. That was the case in 1944, and then in 2014, and again. Now everyone in Ukraine understands that this can happen to anyone if evil is not stopped and made to answer for crimes," Jamala said.
Photo credit: President's Office