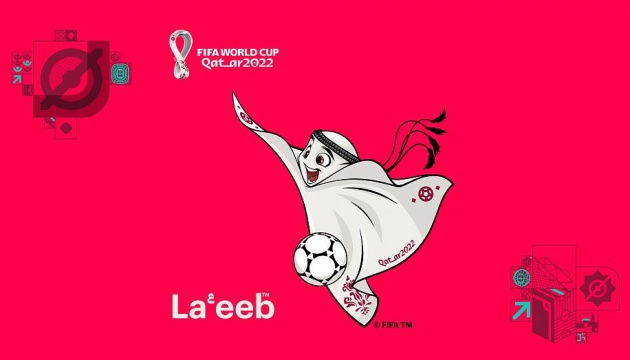 A Russian fake story under a foreign brand
Russian propaganda is spreading a fake video, claimed to be posted by Al Jazeera, involving an incident with Ukrainian fans that never actually happened.
Russian propaganda circulated a fake story about Ukrainian fans who, during the XXII FIFA World Cup in Qatar, allegedly painted a Nazi salute and a "Hitler's" mustache on a banner with the World Cup mascot Laiba. But one Nazi narrative seemed not enough, so the report claimed Ukrainian fans were drunk. It was also reported that the group were arrested after they had already vandalized 10 posters. What's more, it was allegedly Al Jazeera that initially posted the video, the Russians claimed.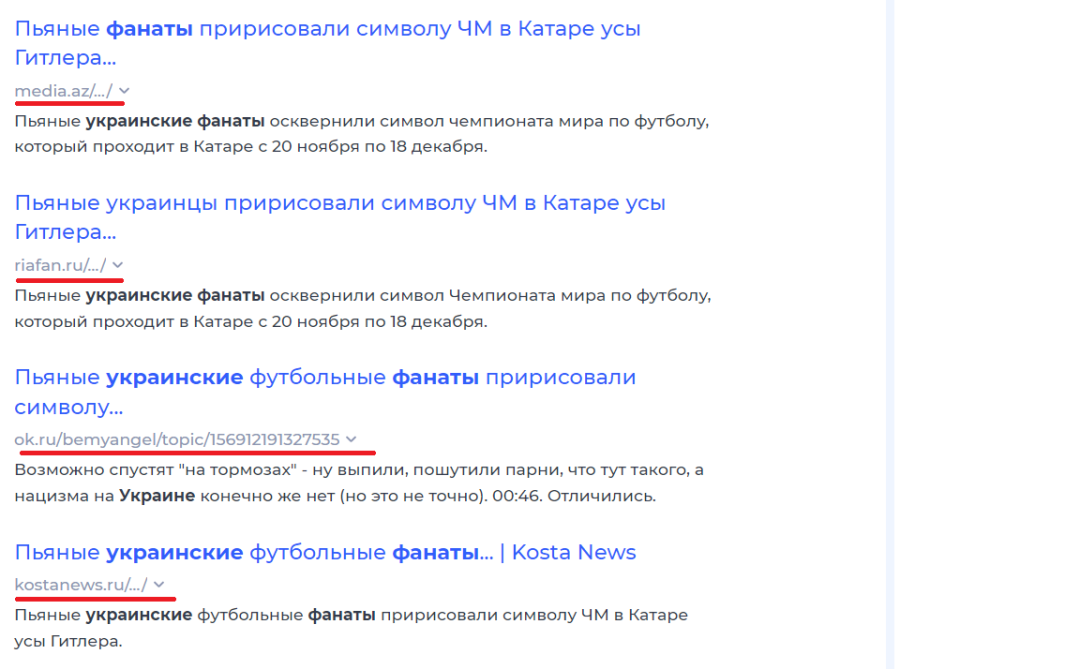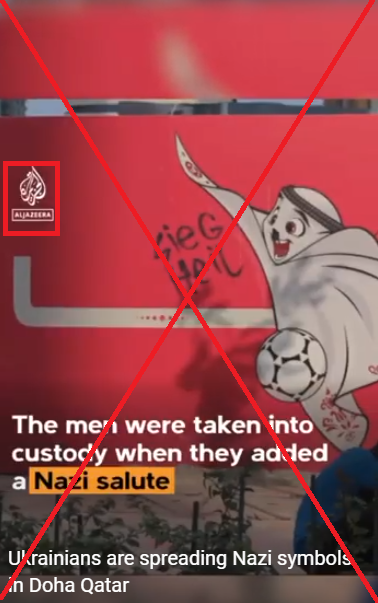 https://t.me/skabeeva/14643?fbclid=IwAR2rvMVO-b8vR_WnBOTLIK8TKo-Ncn81tbY6N4kRWhHt8hnOTsRfPpeW7-4
The hoax video was fabricated to match Al Jazeera's YouTube Shorts content. In fact, there is no such video on Al Jazeera's YouTube or website.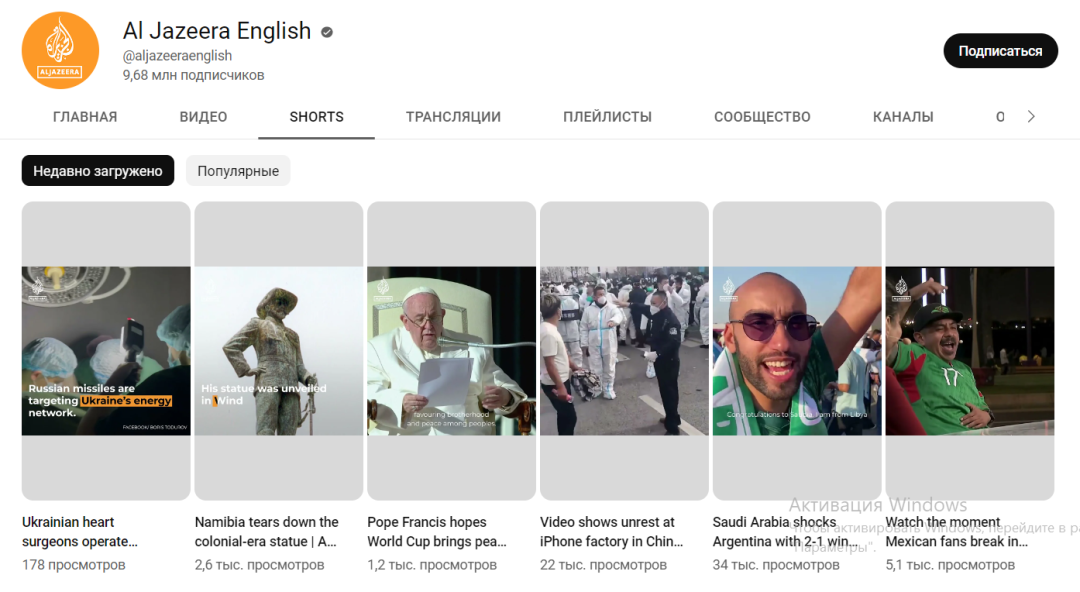 The Embassy of Ukraine in Qatar quickly reacted to the fake spin: Ukrainian diplomats found that during the World Cup in Qatar, no citizen of Ukraine was detained for committing unlawful acts. It was also established that Al Jazeera published no such reports.
"We immediately found out from the competent authorities of Qatar that during the World Cup, no citizen of Ukraine was detained for committing unlawful acts in the host country. In the conversation with the Al Jazeera management, we also received information that the outlet did not report on the detention of Ukrainian citizens, does not have information about this, and did not grant anyone permission to use its logo," the embassy said in a statement.
After that, the Al Jazeera itself confirmed that the video spread by propaganda platforms is an absolute fake.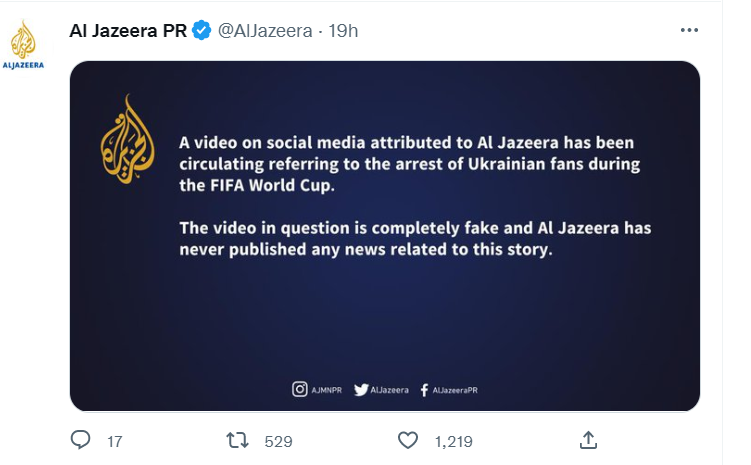 "A video on social media attributed to Al Jazeera has been circulating referring to the arrest of Ukrainian fans during the FIFA World Cup. The video in question is completely fake and Al Jazeera has never published any news related to this story," Al Jazeera said.
Dmytro Badrak