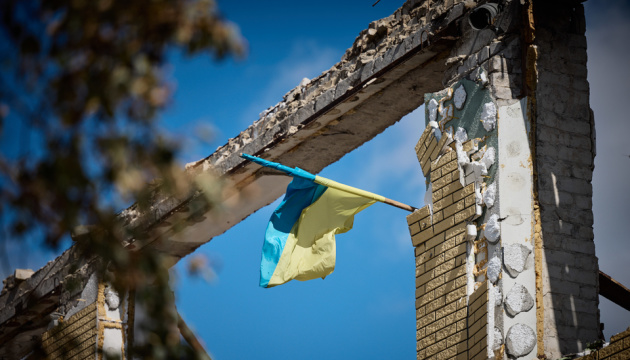 In Ukraine, 1,886 settlements deoccupied so far
To date, 1,886 settlements have been deoccupied in Ukraine, while humanitarian headquarters launched operations in 1,620 of them.
The deputy head of the Office of the President, Kyrylo Tymoshenko, delivered the stats at a Kyiv briefing, an Ukrinform correspondent reports.
"As of today, 1,886 settlements have already been deoccupied. The work of humanitarian headquarters has been launched on the territory of 1,620 de-occupied settlements," Tymoshenko said.
According to the official, in the liberated cities and villages, the operations of government authorities and local bodies are being restored.
Tymoshenko informed that healthcare facilities have resumed their work in 965 settlements, social services – in almost 1,300, educational facilities – in 1,065, while financial services have been restored in 1,206 settlements.
According to the deputy head of the President's Office, gas supply has been restored in 1,303 de-occupied settlements, electricity is being provided to 1,340 such settlements, while water supply and drainage services have been restored in 1,432 settlements.
In addition, more than 1,190 settlements are fully provided with mobile signal and Internet services.
As reported, in Ukraine over the past day, November 21, as a result of Russia's armed aggression, eight civilians were killed and 16 were injured.