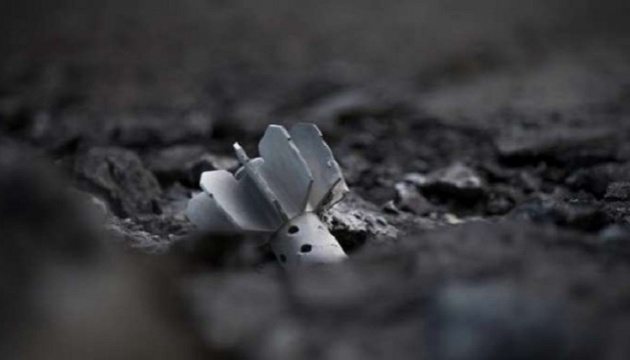 In Ukraine, 30% of territory mined - State Emergency Service
Some 30% of the Ukrainian territory has been mined. In terms of scale, it is double the size of Austria.
That's according to the head of the State Emergency Service, Serhiy Kruk, who spoke on the air of the all-Ukrainian telethon, Ukrinform reports.
"The scale of mining across Ukraine is ten times higher than that in the pre-war period," Kruk said.
According to him, in the liberated areas of Kherson and Mykolaiv regions, active mine clearance is underway. More than 8,000 square kilometers are subject to demining. Of them, about 7,000 square km is within Kherson region and up to 1,500 square km – in Mykolaiv region.
"In the de-occupied territories of the specified regions, in cooperation with the military-civilian administrations, a significant number of bomb squads of the State Emergency Service are operating. All the assigned tasks are being carried out, the main of which is the launch of life support systems and provision of assistance to citizens. Fire and rescue units are functioning, based on which humanitarian hubs are being set up , from where the aid arriving in Kherson region is being distributed," Kruk emphasized.
A significant number of emergency service experts from the western regions were deployed in Kherson and Mykolaiv regions. Engineering and emergency rescue units are working to inspect roads, interact with power engineers, disassemble and inspect objects that are being put into operation.
"I hope that in the coming days, power supply will be restored in the de-occupied territories and life support systems will start working. It will take several months for the bodies working there to restore a full-fledged life in the territory of Kherson region," Kruk informed.
As reported by Ukrinform, on November 17, in Mykolaiv region, during the demining of liberated territories, a sapper blew up on an IED.