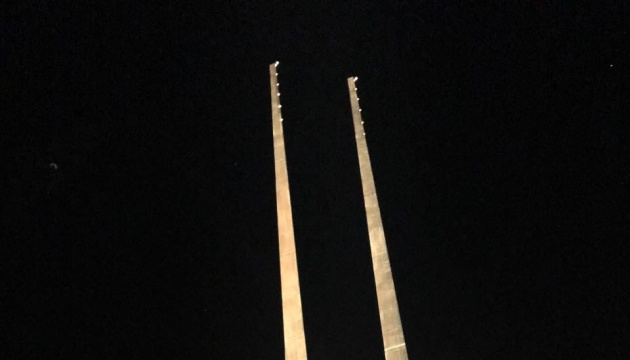 In Mariupol, Russian banners disappear from main square flagpoles
In Mariupol, the city on the Sea of Azov temporarily captured by the invasion forces, the Russian flags disappeared from the flagpoles in Freedom Square downtown.
That's according to Petro Andriushchenko, an adviser to the legitimate Mariupol mayor, Ukrinform reports.
"In Freedom Square, all the Russian rags from suddenly disappeared the flagpole. Perhaps it's no accident... The Mariupol Resistance is sending its greetings," Andriushchenko wrote.
To his posting the official added a photo showing the empty flagpoles.
As Ukrinform reported earlier, this June the invaders renamed Freedom Square in Mariupol to Lenin Square and flew their tricolor over it. In September, the invaders erected a monument to Alexander Nevsky instead of a dismantled monument to the city's residents who had been killed during the first phase of Russia's war on Ukraine. And today, October 19, the monument to the Victims of the Holodomor was dismantled, too.