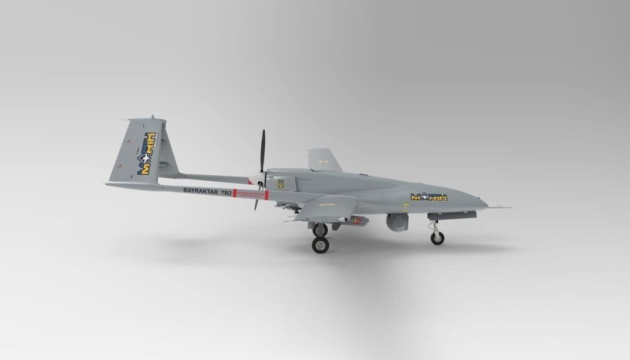 Bayraktar bought with Polish donations to be named "Marik" in honor of Mariupol
The Bayraktar strike drone, purchased for the needs of the Armed Forces with funds raised in a crowdfunding campaign in Poland has already been prepared for shipment to Ukraine. The UAV was named "Marik" in honor of Mariupol.
This was announced on Facebook by the initiator of the fundraising campaign, Polish journalist and public figure Slawomir Sierakowski, Ukrinform reports.
"Our Bayraktar will be called 'Marik' because that is where the residents of Mariupol say they intend to return after it is liberated," wrote Sierakowski.
The activist added that he had asked the refugees who come from Mariupol to submit their suggestions for the name of the drone and that they suggested precisely this option.
The name is inscribed on the UAV in both Ukrainian and Polish.
The Polish-funded Bayraktar has already been prepared for transportation to Ukraine. The Baykar manufacturer and the Ministry of Defense of Ukraine are currently discussing final details.
The Polish activist also informed that the projects had already been selected to be funded with the money originally raised for the drone, which has ultimately been provided by Baukar for free.
As Ukrinform reported earlier, at the end of July, 100% of the funds for the Bayraktar drone for Ukraine were raised in Poland (more than USD 5 million). Over 200,000 people have donated throughout the month. In an interview with Ukrinform, Sierakowski expressed hope that the Turkish manufacturer would transfer the Bayraktar to Ukraine for free, as in the case of the Lithuanian drone or the three drones for which the Serhiy Prytula Foundation had been raising money in Ukraine.
Subsequently, Baykar confirmed that it would give the "Polish" Bayraktar to Ukraine free of charge, so the funds collected for the drone would be spent on humanitarian projects in Ukraine. In September, Baykar CEO Haluk Bayraktar told Ukrinform that the drone would be delivered to Ukraine in October.