Slawomir Sierakowski, initiator of Poland's fundraiser to buy Bayraktar for Ukraine
This is the largest arms-related crowdfunding campaign in the country since 1939
26.07.2022 09:19
This Sunday, Poland's campaign to raise funds for the purchase of a Bayraktar TB2 unmanned aerial vehicle for the needs of the Armed Forces of Ukraine has met its target. At the same time, the fundraising effort will continue for several more days.
In an interview with Ukrinform's own correspondent, the initiator of the campaign, an acclaimed Polish journalist, sociologist, editor-in-chief of the Political Criticism outlet Slawomir Sierakowski, revealed the details of the fundraiser, spoke of what impressed him most in the process, and reflected on whether the Western assistance currently provided to Ukraine is sufficient.
IF BAYRAKTAR IS GIVEN TO THE ARMY FOR FREE - THE MONEY COLLECTED WILL BE SPENT ON HUMANITARIAN AID TO UKRAINE
- Slawomir, the fundraising campaign in Poland for the purchase of a Bayraktar drone for Ukraine was successfully completed a few days ahead of schedule this Sunday. How do you feel now?
- Everyone around me is happy about this. I'm also very pleased that we've pulled it off. But I'm not relaxing because we still have the process of completing the whole thing ahead of us, to make sure the drone makes it to the Ukrainian Army. This must be done so I'm focusing on it now.
- Do you have expectations that the Turkish manufacturer will hand the "Polish Bayraktar" to Ukraine for free, as was the case of the Lithuanian drone or the three drones of the Ukrainian Serhiy Prytula Foundation?
- There is such a hope, but I can't just expect that it will be exactly this way. It depends on the goodwill of Baykar Makina. We've heard the statements of the company owner, and I understand that he is very sensitive to the issue of social unity. So far, under the impression of public efforts, this company decided to hand their drones to Ukraine for free. In this case, the funds collected could go to humanitarian aid to Ukraine, and we would actually double our aid. Of course, it would be really good, the Poles would be satisfied, because more than 200,000 people took part in the Bayraktar fundraiser. This would have a huge positive effect in Poland.
However, we are also prepared for the situation where this doesn't go this way. Then we will try to sign an agreement with one of the organizations in Ukraine, which has a clause in its charter allowing arms purchases, so we will transfer the money raised to them.
- You mentioned the option of sending money to humanitarian aid in the case the Turkish UAV is handed to Ukraine for free. What exactly could these funds be used for?
- We have so far focused on actually raising money. So we wouldn't rush ahead of time, we go step by step. We try to act responsibly: not to raise excessive expectations of Baykar Makina and not make any promises. Now begins the stage where one of the scenarios will have to be implemented. The first of them assumes that we will spend this money on the drone purchase. In another scenario, if Baykar Makina hands over the drone for free, we donate the funds to humanitarian aid. We haven't thought of where we could transfer the money yet. But the scale of Ukraine's needs is so huge that it won't be a problem to find an appropriate field of support.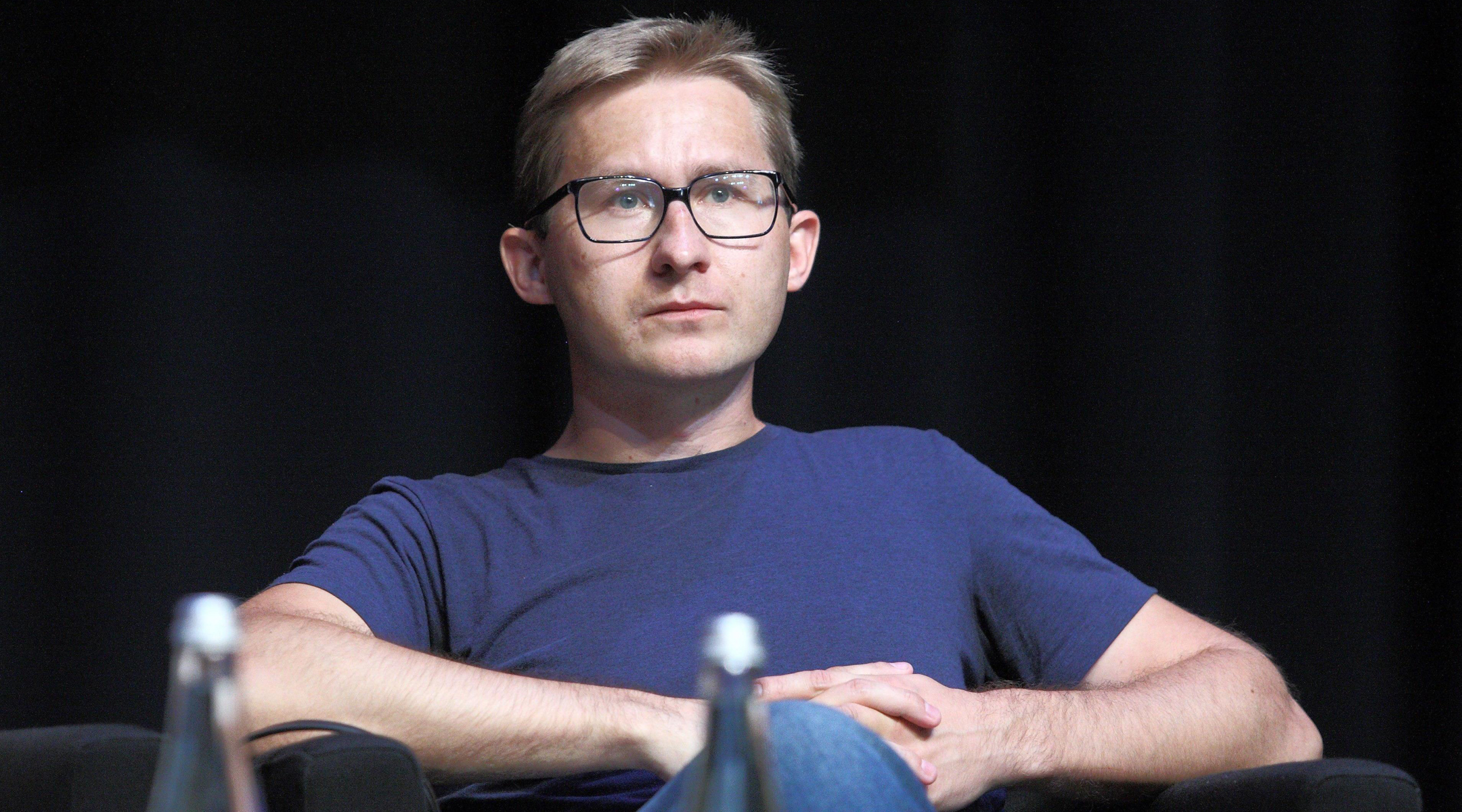 I REALLY WANTED NOT TO LET THE UKRAINIANS DOWN
- During the fundraiser for Bayraktar, did you have moments of doubt that you would never be able to raise the target amount?
- To be honest, I wanted so badly not to let Ukrainians down, seeing how the Ukrainian mass media and Ukrainian society were interested in this, that I didn't think at all in the categories of "we can" or "we can't". All thoughts revolved around raising as much as possible, collecting every next 100,000 zlotys, and whom else to persuade to support the effort. I was completely focused on the next step, with neither optimism nor pessimism prevailing. The significant attention of the Ukrainian media obliged us morally to do everything in our power because Ukrainians are fighting and awaiting our help.
- When it all started, on June 28, you wrote that first post on Facebook, where you noted that the fundraiser was launched almost by accident. Could you tell us more about it?
- In our country, the effort unfolded a little differently than in Lithuania. It was the government that was behind collecting money there, there were several weeks of preparation, and all Lithuanians were on one side of the barricade. In Poland, it was all spontaneous, since I couldn't count on the authorities. I'm a journalist of the leftist spectrum, we have a significant political conflict within our country. Instead, I wanted this effort to be as apolitical as possible. To a large extent, I succeeded. Many people from the right side of the political scene transferred funds, paying no attention to the person of its organizer.
But back to your question, the way I started the campaign was really a little crazy. Before that, I read in the newspaper that Baykar Makina handed over three drones for free following Ukraine's campaign. Then I thought that such a chance to help Ukraine just can't be lost. You've got to give it a try – it could yield the same result.
While flying to a scientific conference in Stockholm, for the first time in my life, I opened a website where crowdfunding efforts are posted, created a short description, and pressed "start." And I immediately realized that I had done something wrong: the campaign wouldn't activate so I thought I should just take it down. I believed I had it done, but after I landed at the airport it turned out that the campaign was actually already on the platform, but it hadn't started yet. People started messaging me that they were unable to donate. Then I sat down at the airport and tried to activate it again, and I eventually succeeded. I was also wrong about the target amount: not knowing that the drone is so expensive, I initially set the final goal at 4.5 million zlotys (about US$1 million - ed.) and then it was too late to fix it. And only after I called the chief of the crowdfunding platform, he helped me change the target amount. Then I already understood that I'll have to fight with all my might because the amount was astronomical. This is the largest fundraiser for weapons in Poland since 1939.
- Who among famous Poles supported the effort?
- Practically all high-profile people whom I addressed publicly supported it. Among them are are such role models as film director Agnieszka Holland and former Polish Ombudsman Adam Bodnar. If he backed it and even collected funds into his virtual piggy bank as part of the campaign, then we are doing everything well. Dozens of famous people have joined: from the most popular actors and directors in Poland, for example, the Oscar winner Pawel Pawlikowski, and former dissidents, including Adam Michnik, to top influencers with several million followers on social media. These influencers may have feared that arms fundraiser might hurt their image, but they decided to help anyway. This is a very unique situation – it has never happened before.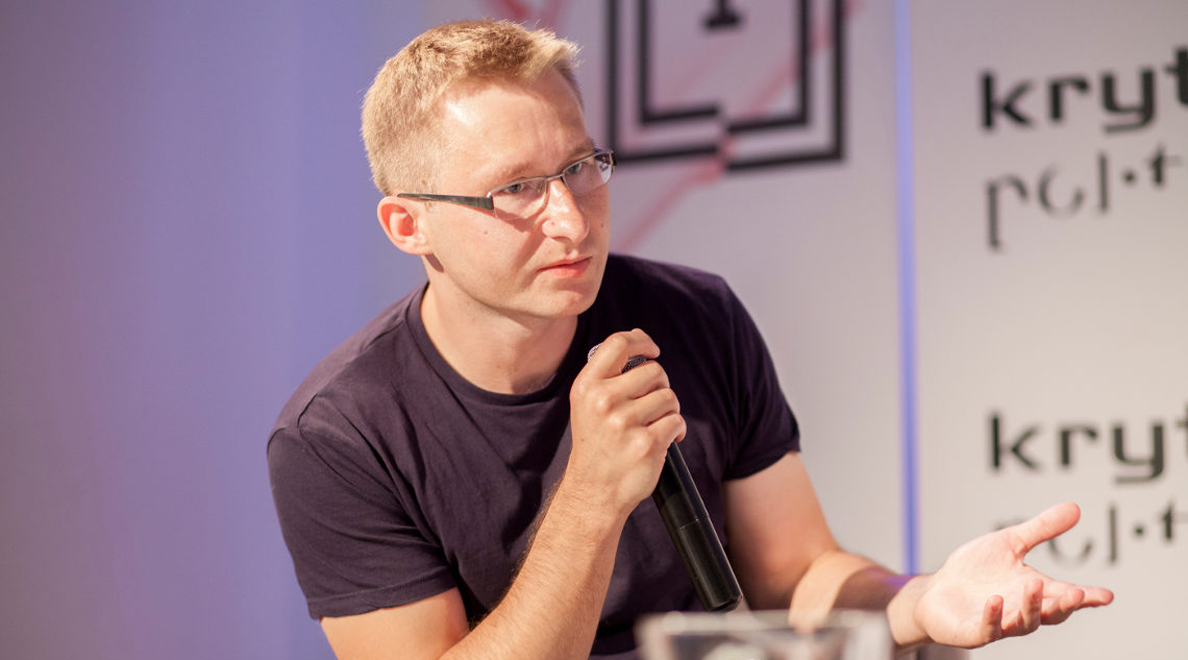 IF THE GOVERNMENTS OF EU COUNTRIES FAIL TO MOBILIZE EVEN STRONGER TO HELP UKRAINE, CIVIL SOCIETY DOES THE THING
- You read a lot of comments about the campaign in social networks, on the fundraising platform, and in mass media. Which ones impressed you the most?
- There are so many, but I'd name three that impressed me the most. A few days ago, Mr. Jacek donated 5 zlotys (nearly $1) from his very modest social assistance sum of 717 zlotys, which is very small by Polish standards. In the comment, the man wrote that he is disabled and cannot put much in, but feels the need to help. This comment was one of three thousand and could have been overlooked. But this story moved me so much that at night we prepared a separate fundraiser for this man. We planned to collect the equivalent of three of his monthly social assistance sums – we collected this money in two days.
Another story: a married couple had their 50th wedding anniversary and they asked friends to donate to our effort instead of giving them gifts.
The third story: a man followed the campaign very closely, but, unfortunately, he died before it was completed. His family asked everyone ahead of the funeral to donate to Bayraktar instead of buying flowers.
I can recall dozens of such stories. I would also like to draw attention to how Belarusians actively supported the drone fundraiser for Ukraine. From day 1, I invited Belarusians living in Poland to create their virtual piggy bank as part of the campaign, and as a result, they collected the most funds of all such piggy banks. This is evidence that Lukashenko may be on Putin's side, but the majority of Belarusians side with Ukraine.
- Concluding our conversation, I can't help but ask, in your opinion, does the world support Ukraine sufficiently in the fight against Russian aggression, or can it do much more?
- The world is not doing enough, in particular in providing defense assistance. I don't hide that this was my motivation for the Bayraktar fundraiser. I believe that Ukraine receives fewer weapons than it should, especially from Western Europe. I don't understand this excessive respect for Russia, especially since the Ukrainians have proven that Russia can be defeated. Ukraine is fighting not only for its own security, but also for the security of all of Europe. A large part of our continent has repeatedly fallen victim to Russia. As a member of the German Association for Foreign Policy (DGAP), one of the country's largest think tanks, I wrote many critical articles in Germany about their government's delay in aid to Ukraine. By raising funds for Bayraktar, I sought to set an example: if the governments of Western Europe do not mobilize more strongly to help Ukraine, then we as a civil society will mobilize.
Yuriy Banakhevych
Photo: newspix.pl, Agencja FORUM