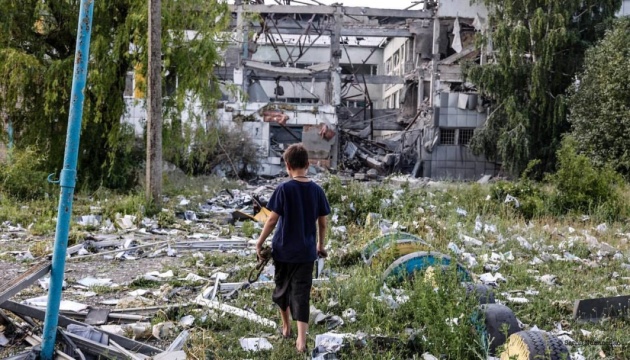 Education during wartime: Zelensky shares photos
Ukraine and Ukrainians are actually taking an exam in endurance, strength, courage, maturity, as well as a survival test.
President Volodymyr Zelensky said this in a statement posted on Telegram, Ukrinform reports.
<script async src="https://telegram.org/js/telegram-widget.js?19" data-telegram-post="V_Zelenskiy_official/3480" data-width="100%"></script>
"Today, our country and our people are actually taking an exam. In endurance, strength, courage, maturity. A test on survival," Zelensky wrote.
He noted that after 8 years and 221 days of the full-scale war, the whole world could see how the Ukrainian people manage to cope, and who Ukrainians are. In addition, according to the President, the world sees the results of the work of educators, teachers, professors, all those who, with their conscientious work, raised young, strong, devoted to Ukraine patriots, who bravely defend the freedom of the state.
He also shared a series of photos showing the process of education in wartime conditions.
A reminder that the professional holiday of education workers is celebrated in Ukraine annually on the first Sunday of October.
iy