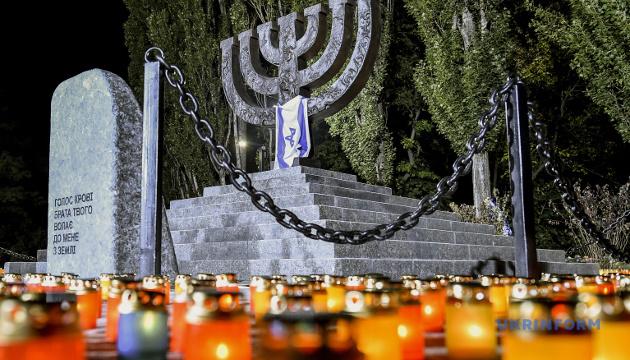 Babyn Yar tragedy repeats after 81 years, in Europe's center - Ukraine PM
Prime Minister Denys Shmyhal of Ukraine says those who are behind the ongoing genocide of Ukrainians are the same kind of people as those who were responsible for the genocide in Kyiv's Babyn Yar during World War 2 so their only path is to the dock of an international tribunal.
Shmyhal addressed the issue on Telegram, Ukrinform reports.
"During World War 2, Babyn Yar in Kyiv became the site of a massive tragedy. This is the place where the Nazis shot more than 30,000 Kyiv Jews in just a few days in 1941. Over the two years of occupation, the number of victims in the tract reached 100,000 – these were people of various nationalities," the statement reads.
According to the head of government, "it seemed that this horror remained forever in the past. But after 81 years, in Ukraine, in the center of Europe, it happened again. Executions, mass burials…"
"Those who organized the genocide in 1941 and those who are organizing the genocide in 2022 are the same kind of criminals whose only path is toward an international tribunal," PM emphasized.
"Eternal memory to the victims of the Babyny Yar tragedy. Eternal memory to all those innocently killed," Shmyhal added.
As reported by Ukrinform, on September 29-30 in Ukraine, the memory of the victims of the mass shootings carried out by the Nazis in Kyiv's Babyn Yar (1941) will be commemorated.