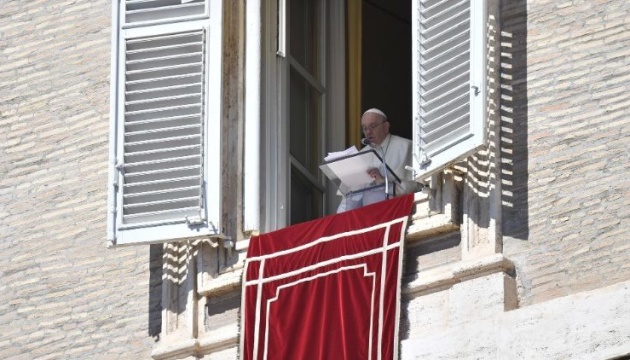 Pope calls to pray for people of Ukraine
Pope Francis has called on believers to pray for peace in every land bloodied by war, and for the "suffering people of Ukraine."
That's according to Vatican News, Ukrinform reports.
Pope Francis on Sunday expressed his spiritual closeness to the families of victims in recent fighting that erupted between Azerbaijan and Armenia, urging both parties to respect the ceasefire in view of a peace agreement.
"Let us not forget that peace is possible when weapons are silenced and dialogue begins! And let us continue to pray for the suffering people of Ukraine and for peace in every land bloodied by war," Pope Francis said, while peaking to pilgrims gathered in Saint Peter's following the recitation of the Angelus prayer.
As Ukrinform reported earlier, Pope Francis said arms supplies to Ukraine to help the nation defend itself against Russian aggression could be a morally acceptable political decision. At the same time, the pontiff called on Kyiv to be open to possible dialogue.